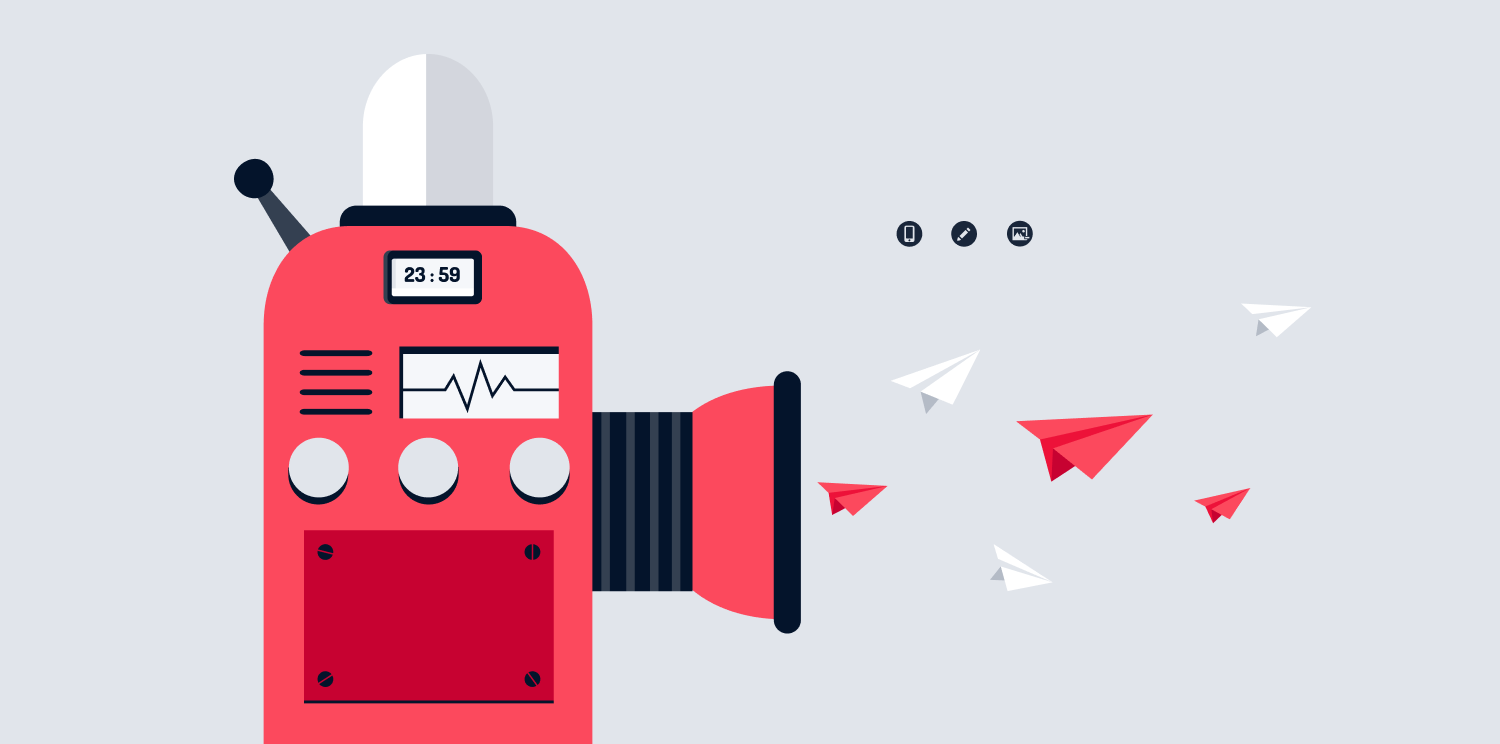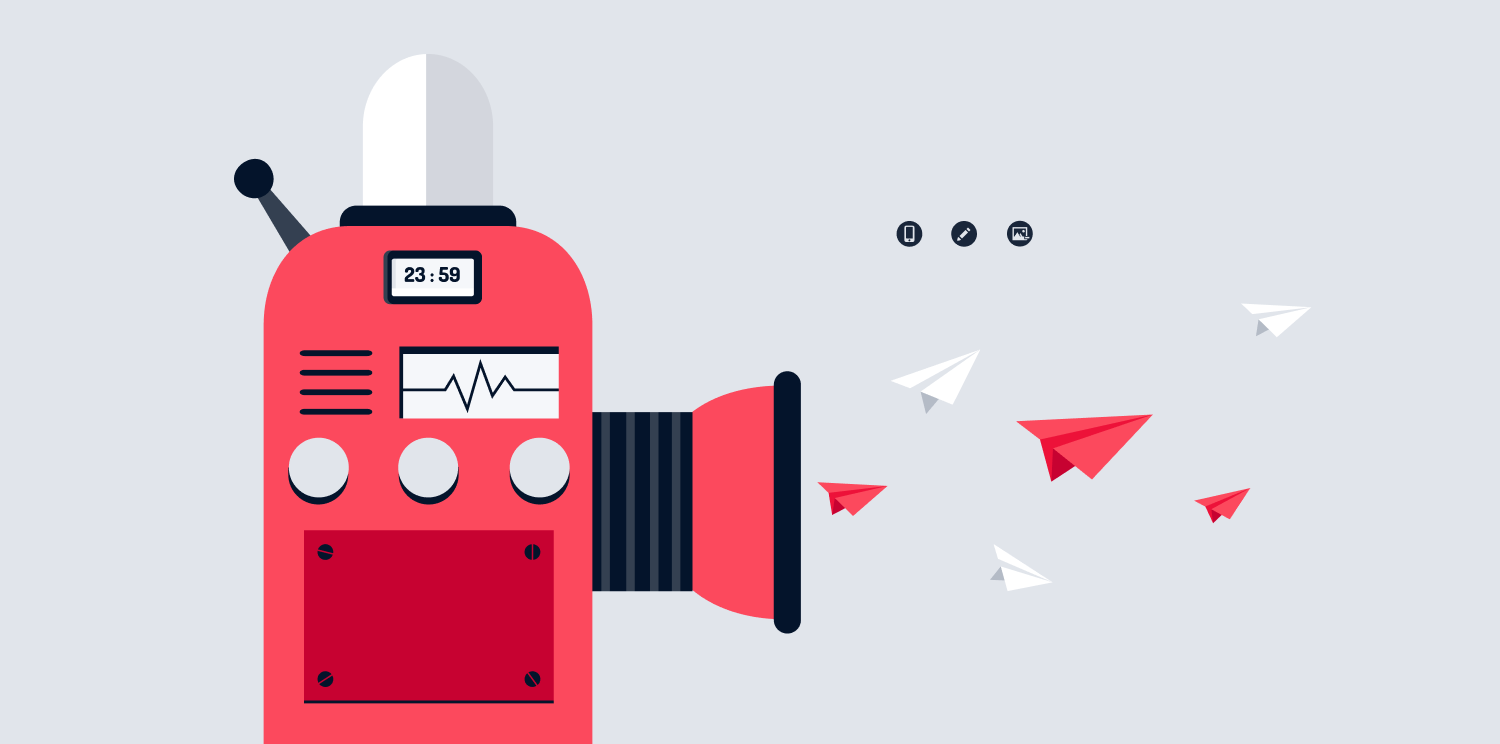 The Future of Email Marketing for the Property Market
With approximately 269 billion emails sent each day between businesses and everyday people, email marketing continues to transform in new and better ways. For real estate companies looking to tap into this platform or improve their already existing presence, it is imperative to adapt to changes taking place, and in the process, attract, engage and convert audiences into high-quality leads.
The Transformation of Email Marketing and how to Adapt
1. Affordability and Access
Email marketing is set to grow phenomenally in the future as affordability and greater internet access will make the platform ever-more popular. According to Statista, there are currently 3.7 billion email users and this is predicted to increase to 4.1 billion in 2021. This surge is owed to the number of internet users that continue to enter the market.
With close to half of the total global population using emails as a means to communicate and stay connected, it is an opportune time for real estate companies to capitalise on their email marketing efforts in-order to reach and influence a continuously growing number of people. Establishing your company on this transforming platform will not only help generate lucrative leads, it will also enhance your reputation as a trusted name in the real estate industry, particularly if your emails are relevant, helpful, visual and professional.
2. A Personalised Future
Personalised emails have become an effective and dynamic marketing strategy. Prior to advancements in technology, a personalised email merely included a client's name and other standard data fields. At the time, this was a great improvement from the prevalent "one-size-fits-all" messaging. Today, personalisation has improved to such an extent that most marketers agree that it is a key factor in reaching email marketing objectives. In fact, statistics show that personalised email content increases open rates by 6.91% and click-through rates by 1.31% when compared to non-personalised emails. While, a personalised subject line increases open-rates by 29.3%. Personalised emails use data in a more segmented and targeted way to ensure that you are reaching the right audience, thus improving your conversion rates.
Personalised emails have entered the real estate market in a number of ways. Two examples include, branch-specific automated newsletters and property email alerts. Both types of emails are generated through advanced property websites and ensure that your clients feel acknowledged by placing priority on their unique requirements. The former is a more comprehensive form of personalisation as it allows a client to receive a wealth of property information from a branch they are most interested in. This is generated on a monthly basis and contains latest property listings and developments, and branch/industry-related news articles. The second form of personalisation is property email alerts. Similar to the newsletter, a client can register their property requirements in accordance to their preferred property type, location, size and price range. Once this is captured on the system, they will receive email alerts each time a new property is listed that matches their exact requirements.
3. Captivating Imagery
According to scientific findings, our brains are wired to process visual information 60 thousand times faster than text. Knowing this, many brands have begun placing emphasis on high-quality imagery in their email marketing campaigns to attract and retain audiences. Effective imagery is a powerful tool to communicate messages quickly, and considering that it only takes a second to process, they are extremely useful when you're trying to make an impact in an overcrowded inbox.
Fortunately, the real estate industry can use this tool to their advantage since it relies significantly on imagery to sell properties. When creating promo emails, newsletters or property alerts, it is imperative to include high quality and captivating imagery that presents your agency in the best light. Since most emails are automated, content is pulled through directly from your property website and integrated into your newsletter or property alert. This means that you will need to maintain high quality images throughout your website, including your property listings, news article images, new developments etc. The key is to create and maintain beautiful brand and property images not only for emails, but throughout your website as well.
The marketing world can change in an instant as new trends and advancements emerge almost instantaneously. Email marketing is no different, and it is therefore important to keep up with changes taking place if you are to achieve success on the platform.