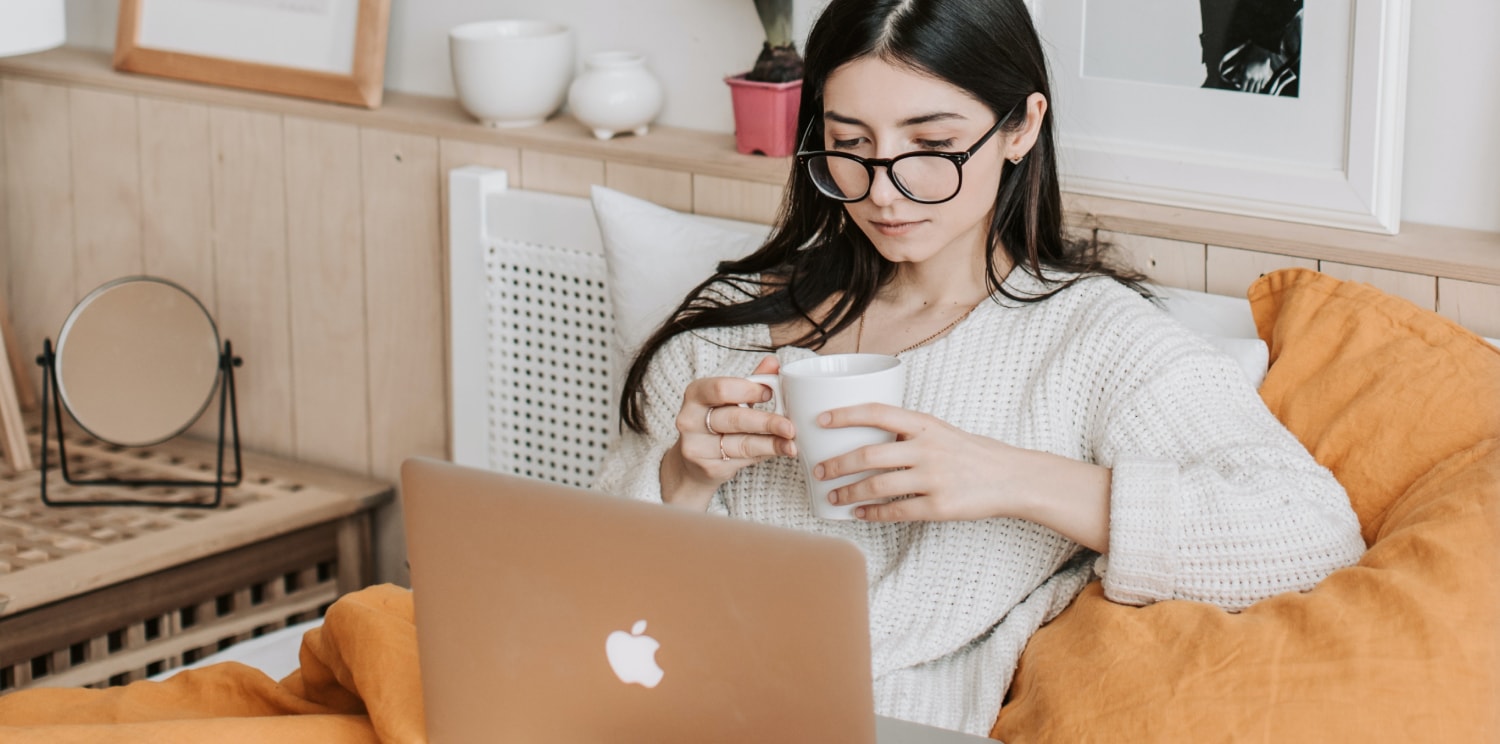 9 subject line tips that'll get your newsletter read
You've crafted your newsletter with quality content. The design shines with the best trends of the year. But your battle is only half done. That email you've worked hard on can fall flat if people don't open it. For this to happen, your subject line has to grab their attention. A well-worded introduction to your newsletter means the difference between being read or sent straight to trash. By spending time on your subject lines, you can increase your open rates. Here are nine ways that truly pay off.
1. Keep your subject line short and sweet
People check their email on different platforms including their phones. The implication? A subject line that's too long can get cut off. HubSpot says you should aim for a length of 45 characters and below. Remember, online attention spans are short and people often scan through their inboxes quickly. Embracing brevity will work to your advantage.
2. Don't neglect your preview text
Yes, the preview text is not technically a part of the subject line. It does, however, follow the subject line, providing another opportunity to compel a click. When you opt not to fill this space, the text is pulled from your email body. Instead, you should use your preview text as an extension of the subject line. If your subject line is "New properties have just hit the market", your preview text could list the types or tease the lowest priced one.
3. Personalise your subjective line
Your audience wants to feel special. You can add their names into the subject lines so you speak directly to them. It creates an instant connection which will encourage them to open your email. With automated emails, you can even segment your mailing list and send tailored subject lines that appeal to their unique needs. Your language should also feel personable. Using "you" and "your" can help you bridge the digital gap.
4. Refresh your copy
Simply using "newsletter" in your subject line does summarise your offering. But, you could be teasing parts of your newsletter that could directly appeal to your audience. You could also be turning off readers who find the traditional concept of newsletters tedious. You have a treasure trove of useful content - your subject line should reflect this. Here are some ideas to mix things up:
FOMO (fear of missing out): This weekend only: showhouses in Edenvale
Social proof: Cape Town investors are eyeing this suburb 👀
Curiosity: Is your office on this list?
Value driven: 10% off XYZ decorators because we like you
Personalised: John, still looking for a property to rent?
Urgent: Sell your property NOW. Here's how.
Occasion based: Oh, dear. Forgot about your holiday rental?
Trying out these new subject lines can help you understand the parts of your newsletter that are resonating. They can also make your brand feel fresh and exciting.
5. Deliver on your promise
Have you ever read an email that didn't live up to its intriguing subject line? It's the worst, and your potential clients will feel exactly the same. It's easy to craft a creative subject line that hints at amazing properties or out-of-this-world service but you will disappoint and be deleted if the newsletter doesn't hold up. Let your subject line reflect your content factually so you build their trust for future clicks. The more you engage, the less chance you have of being marked as spam.
6. Use numbers in your subject line
People are drawn to numbers. Making use of them in your subject line is a good way to get noticed. They also build trust by providing concrete, factual statements. It helps your reader see the tangible benefits of opening your email whether it's learning a property marketing statistic or viewing the testimonials of x clients you've assisted. Be sure to back up your number statement in your body so you can cement your credibility.
7. Unlock the magic of emojis
To add some visual flair to your subject lines, play around with emojis. Studies show emojis can make your message more memorable and specific ones can boost engagement rates. Of course, you still want your brand to be taken seriously. It's best to limit the number to one, refrain from replacing words with emojis, and be mindful that emojis can have multiple meanings depending on your audience.
8. Watch your wording
Your subject line is the face of your email - and your brand. Poor language choices can definitely create a poor impression. Be sure to proofread your subject line before you hit send. Misspellings and irregular spacing can be a major turn-off for your readers. Avoid using excessive caps or punctuation like exclamation marks. These are 'spammy' and can make your audience feel like you're yelling at them. Finally, certain words and phrases like "lowest price" and "buy now" can be considered spam and have your email filtered away.
9. Test your subject lines
To pinpoint subject lines that are working, use A/B testing. This allows you to try two different subject lines for the same email sent. You can use it to test all the strategies mentioned including length, formulas, numbers, emojis, and your preview text. Analysing the results can help you figure out what's getting your audience clicking.
Summing up subject lines
Your subject line is a simple bit of text. But, it has huge implications for the success of your email. By following these tips, you'll not only grow your open rates, but build a devoted subscriber base. When your email pops into their inboxes, they'll be happy to see it. And that's brand-building at its finest.
Once they've clicked through, it's up to your newsletter to engage and convert. Having a fantastic structure for your content will help you make good on your irresistible subject line. For that, invest in Prop Data's custom newsletter template. It's an excellent way to promote your listings and services. It can also be tracked so you can adapt your strategy for better marketing. Get in touch with our team to learn more.