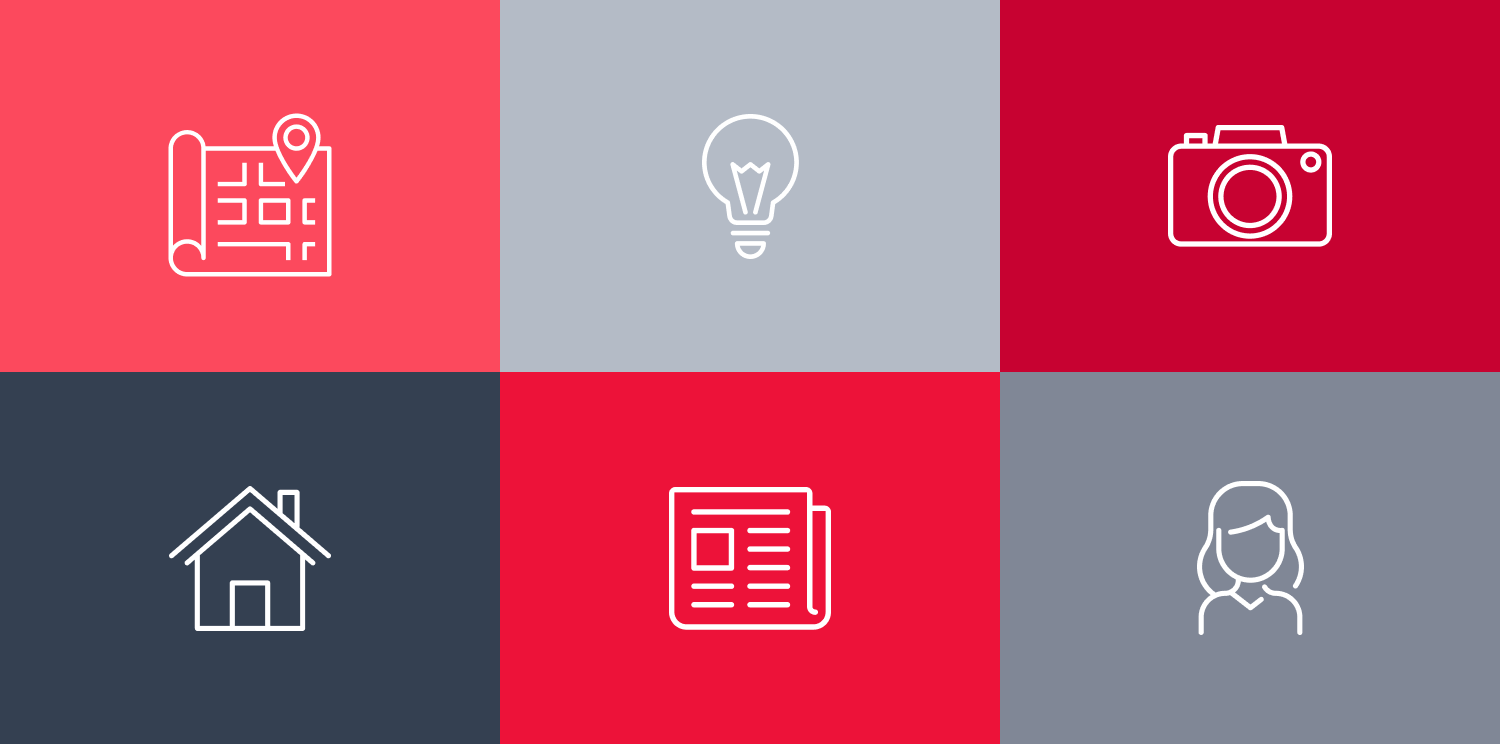 How To Create The Perfect Email Newsletter
Due to the phenomenal growth of email marketing a number of companies now place significant time and effort in their email newsletters. This trend represents a challenge to create unique content that sets your business apart from the rest.
The following are steps to implement to create the perfect email newsletter for your real estate company by generating content that is relevant, engaging and original.
Create valuable content
Although an obvious point, it is a necessary one considering the many newsletters that get published with just a list of adverts. Your newsletter should not make your clients feel like you are trying to sell them your property and related services, instead it should serve to provide them with useful and relevant information on your real estate company. This could include the latest industry related news including: Up-to-date property developments and events that your company is involved in and expert real estate advice or tips pertaining to the property type you specialise in, be it commercial, industrial or residential.
Entice your client with a dynamic heading
With the amount of newsletters circulating in your clients' inbox, it is easy for your newsletter to get overlooked and ignored. To avoid this, creativity is needed to enable it to emanate a "Read me first" appeal. A solid headline cannot be understated, you have one chance to influence your clients to open your newsletter and read further, so it is advisable to be original. Creating a sense of urgency can contribute in galvanising clients into placing priority on your content first and this can be done by using a commanding headline that influences them to take action.
Simple simplicity
Clients do not have a lot of free time in their busy schedules, so to accommodate this keep your newsletter short and to the point. The key here is to only send out an emailed newsletter when you have something to say. Although the newsletter should be minimalist, it needn't be inarticulate. Make sure your content is written professionally and error free. On a design level, create a newsletter that is easy on the eyes but expertly executed. Pick a light colour scheme and make sure you leave plenty of space between objects. Cluttering your newsletter with different designs and content will be difficult for your readers to scan- especially when the whole point is easy reading.
Find your sweet spot
To avoid being at the bottom of the barrel when your clients choose what to read, ensure your newsletter frequency is right. If your clients can not remember the last time they received a newsletter from you, it is likely they will not give it priority. Finding the right frequency is usually difficult to determine but it has to be regular enough to linger in your clients minds but not too frequent that it becomes a nuisance. The optimum frequency lies between once a week and once a month, however it is up to you to decide what suits your clients best.
Personalise to suit your market
Emails are now equipped with smart software that can segment email lists based on several factors. So if your real estate company covers a broad range of property types or services, you can send a newsletter that suits your clients' preferences. This avoids you sending out newsletters with conflicting interests and allows you to engage with your clients on a personal level.
The importance of smart phones
With smart phones replacing the laptop as the primary source of opening emails, it is imperative to optimise your newsletter for mobile use. Although most major email services provide this service it is best to double check it on your own mobile device to see if it is formatted correctly.
The power of sharing
Once you have created the perfect newsletter you can then proceed to enable it to be shareable on social media and email. Include this option so your newsletter can be shared among your clients' friends, families and co-workers. You should also include your RSS feed for those who prefer receiving and reading news in this way.
Prop Data's content creation team writes professional newsletters for your real estate company. We have the ideal expertise to cover topics you want your clients to stay up-to-date with. We also create custom designed email newsletters that are fully automated to arrive in your clients' inbox on-time every month. This will allow you to remain relevant while maintaining a relationship between you and your client.