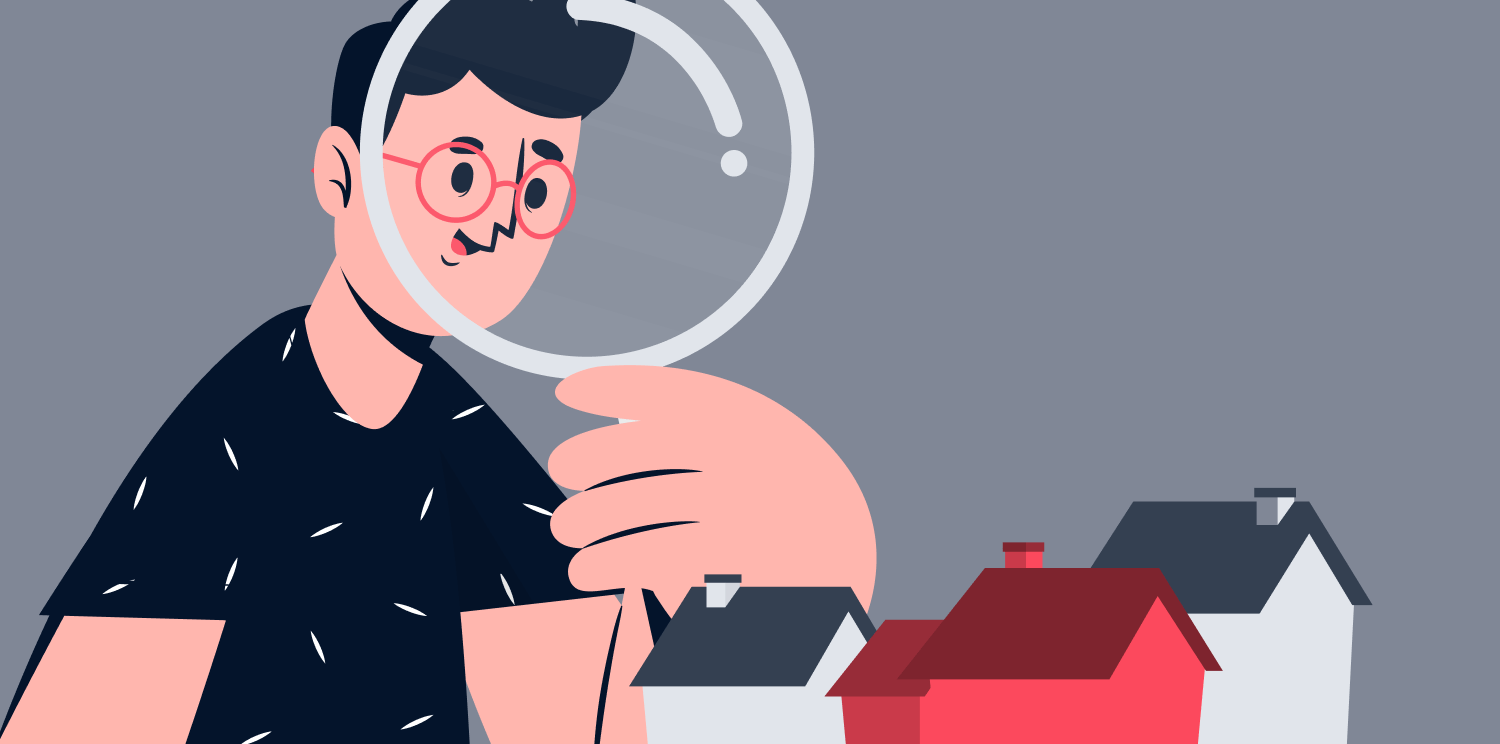 Real estate mobile websites are going state of the art
Everyone — including their grandmother — has a cell phone. The smartphone has become an extension of ourselves, behaving as an integral part of our daily lives and adding to how we function. This is convenient for the property industry as potential buyers can have access to the latest listings at the touch of a button.

Smartphones have levelled up the way real estate is viewed. South Africans have even begun listing "Searching for my dream home online" as one of their favourite pastimes. And they're doing it from the comfort of their homes or workplaces with their smartphones. Having a mobile website is vital in engaging with these browsers.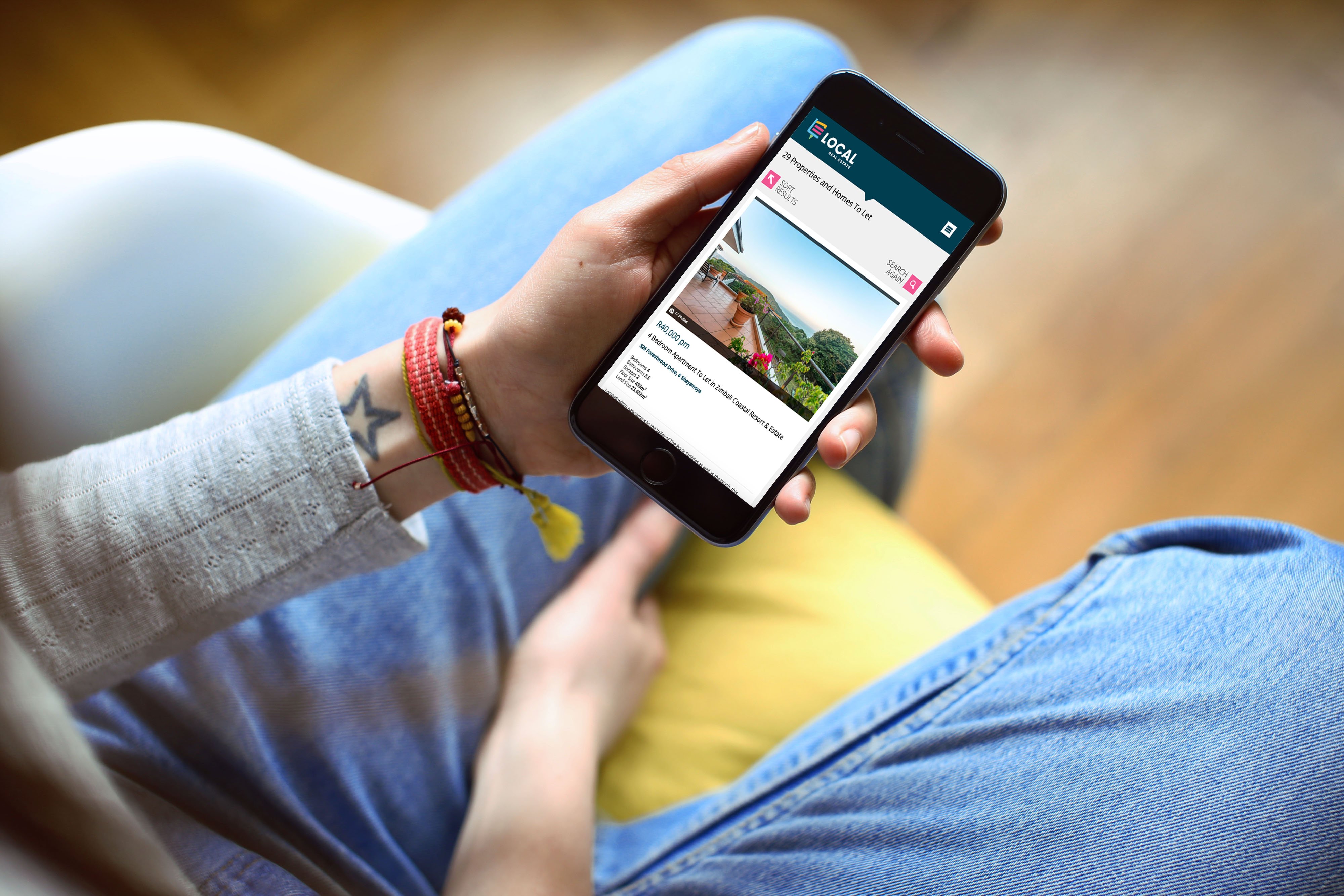 What are mobile websites?

A mobile website (mobi site) is a desktop version, simplified. It consists of bold, visually appealing images and easy-to-read text. They are designed to be viewed on handheld smart devices such as a cellphone or tablet. If the website loading doesn't immediately grab the viewer's attention with the precise information, it's likely potential clients will start a new search with a quick scan of other search suggestions.

While desktop sites have a lot to offer, mobi sites are convenient and can translate well with activities like banking and shopping online. With the average consumer becoming so accustomed to scheduling everything from restaurant reservations to doctor appointments on their phones, your real estate mobi site offers them the chance to shop for the perfect property too.

The difference between a website and mobile website

Designing a website experience to be a seamless transition to mobile screens isn't easy. There are three essential factors that play a role in streamlining this process:

• Organisation
• Information
• Menus

The first obvious difference in desktop versus mobile design is the layout. While horizontal organisation is favoured on traditional websites, this has to be adapted vertically for mobi browsers. Screen size and the quality of internet connection can affect the overall appearance, so it's important that high-resolution pictures and a simple, well-aligned layout are used. Many users' browsing needs change when on a mobile version and the way they view and process content. This results in highlighting the content your website deems the most important. The overall feel and look can be similar to that of a desktop but mobi sites depend on prioritising the immediate needs of the user.

The importance of having a good real estate mobile website

Smartphone usage has become so sophisticated that we can receive multiple channels of information from different apps simultaneously. In terms of real estate, the benefits of being able to hold a device that geographically pinpoints the location you're interested in are next level. With the assistance of Google Maps and GPS services, the property journey from A to B becomes effortless. From viewing the listings you're interested in, to visiting open days, liaising with real estate professionals to securing a property has never been easier.

User-friendly mobi sites encourage users to take action. It can be likened to a virtual shop window, where you can view what you want and even take a 3D tour of the home you're interested in. While technology has advanced, the property market has had to adapt to stay relevant in a fast-paced online environment. With traditional real estate practices gradually falling away, almost all property home buyers and sellers begin their search online.

This shift cannot be ignored. From virtual home staging to buyers sealing the deal without even setting foot in their new home, property practitioners have realised that the online aspect of their jobs needs to be as effective as possible. Google identifies mobile-friendly sites in search results and this is a bonus for those companies looking to build brand credibility and drive organic traffic. Prop Data has found that 75% of all homepage traffic goes directly to the mobi site compared to 25% on desktop.

Mobile property searches offer the ultimate convenience. The importance of having an excellent mobile interface has become a primary focus for property groups aiming to become well-recognised in the industry. Even for the brands that are already established, an easily accessible mobi site provides an advantage in a competitive market. An attractive mobi site is a passive way of obtaining leads and transforming them into sales. As long as your website is well-maintained and up-to-date, users will feel comfortable filling out the simple details form. It's then up to the estate agent to follow up timeously and provide the potential client with the assurance that their property needs and enquiries will be met.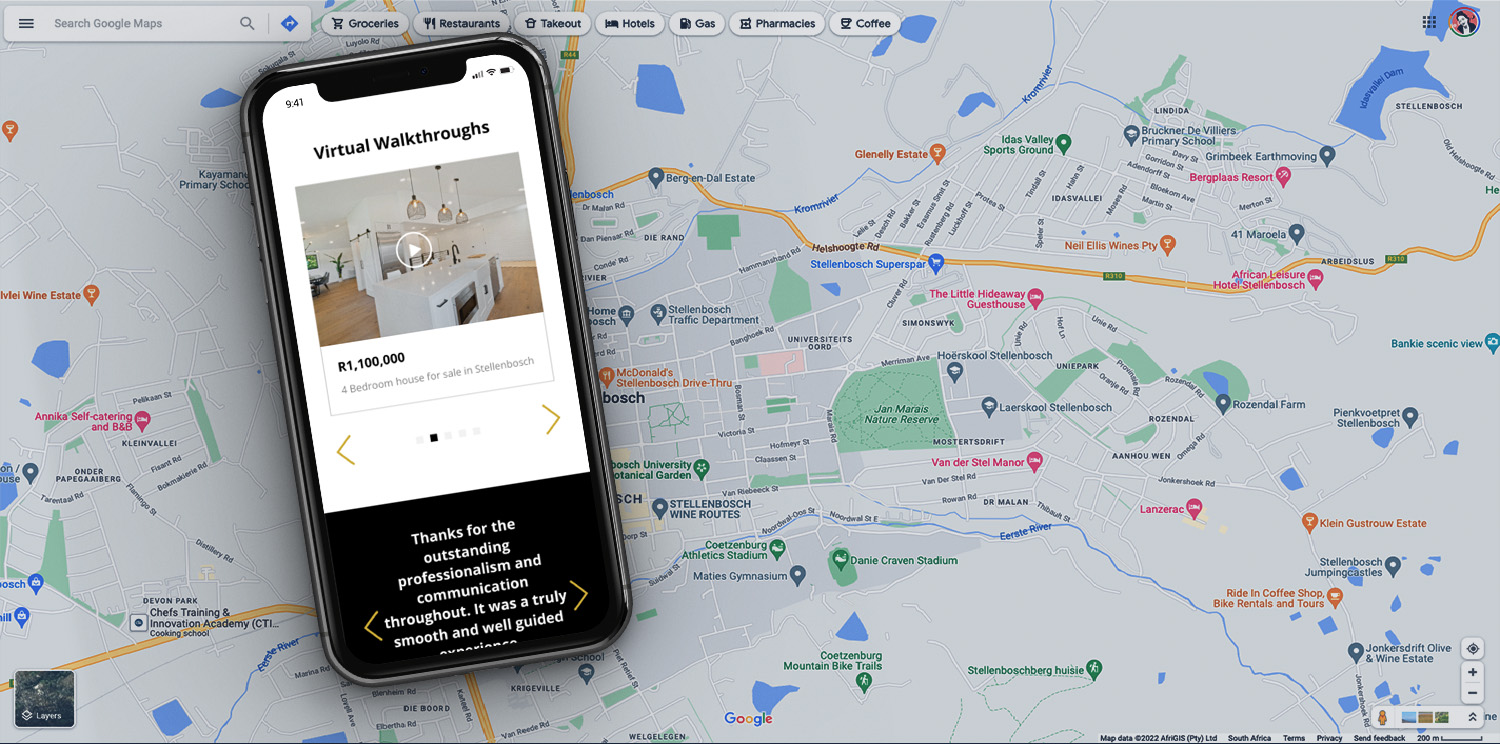 The advantage of a well designed real estate mobile website
Websites often require your details for email alerts and subscription services. There may also be a query section where you can fill out any questions you have. On mobi sites this needs to be optimised to be as integrational and easy-to-use as possible. Predictive text on smartphones makes this a one-hand wonder and offers the user the ability to navigate the screen and fill out information and detail boxes at the speed of light. While desktop websites could have a lengthy digital form to complete, mobi sites thrive on a few boxes that only require the most essential information from the user.

Menu itemising on a desktop can be extensive and purposeful. For many real estate agencies, they can highlight a drop-down of their listings, services provided, property advice, contact details, testimonials and much more. On a mobi site, while these are an important part of the user experience the many sub-categories that appear will not align with the design of single-level menu options. Large buttons are preferred with a slimmed-down category offering. This will provide real estate agencies with the chance to showcase some of their most searched listings, and popular pages while easily getting the user to sign up to receive notifications from their company.

In real estate, a mobile website serves you by showcasing the following:

• Properties in the area: The advantage of using a smartphone to search or view properties is the ability to hone in on the area near you. Browsers work off satellite technology, locating properties you're currently in or that you've set your location to. It offers the opportunity to view listings without leaving the comfort of your surroundings. Potential buyers will also be able to contact an agent to set up an appointment to view the listings they're interested in. Google Maps can show the user correct directions, distance and travelling time to the destination.

• Directions to properties: With the data available for houses on show, users of the mobi site can simply travel to each of the properties they're interested in. This offers a personalised approach to house hunting and makes the buyer feel more involved from the outset and throughout.

• Access to agents: Mobi sites that are built on the premise of providing clear communication channels are vital. The "Contact Us" button provides agent details in the form of work numbers/email addresses for further queries. Alternatively, the geolocation settings can also pick up the real estate's nearest group with the "Branch near me" button to set up a face-to-face meeting. This is also useful for storing the branch details.

Best practices for your real estate mobile website

SEO (Search Engine Optimisation) has been developed to maximise the amount of quality traffic your website receives. It uses data to help position your website high up on search results. There are rules to follow in the digital arena and the SEO game is no different. Prop Data uses SEO best practices from well-written meta tags to thoughtful internal and external linking to help your website pop up first on a search engine list. This means that more people are likely to see your brand and associate it with being a trusted business. A streamlined mobile website design is especially important as an indication of effectiveness. The layout and usability doesn't overwhelm mobi users and its easy navigation will ensure your client returns to the URL as needed and sees it as a convenience.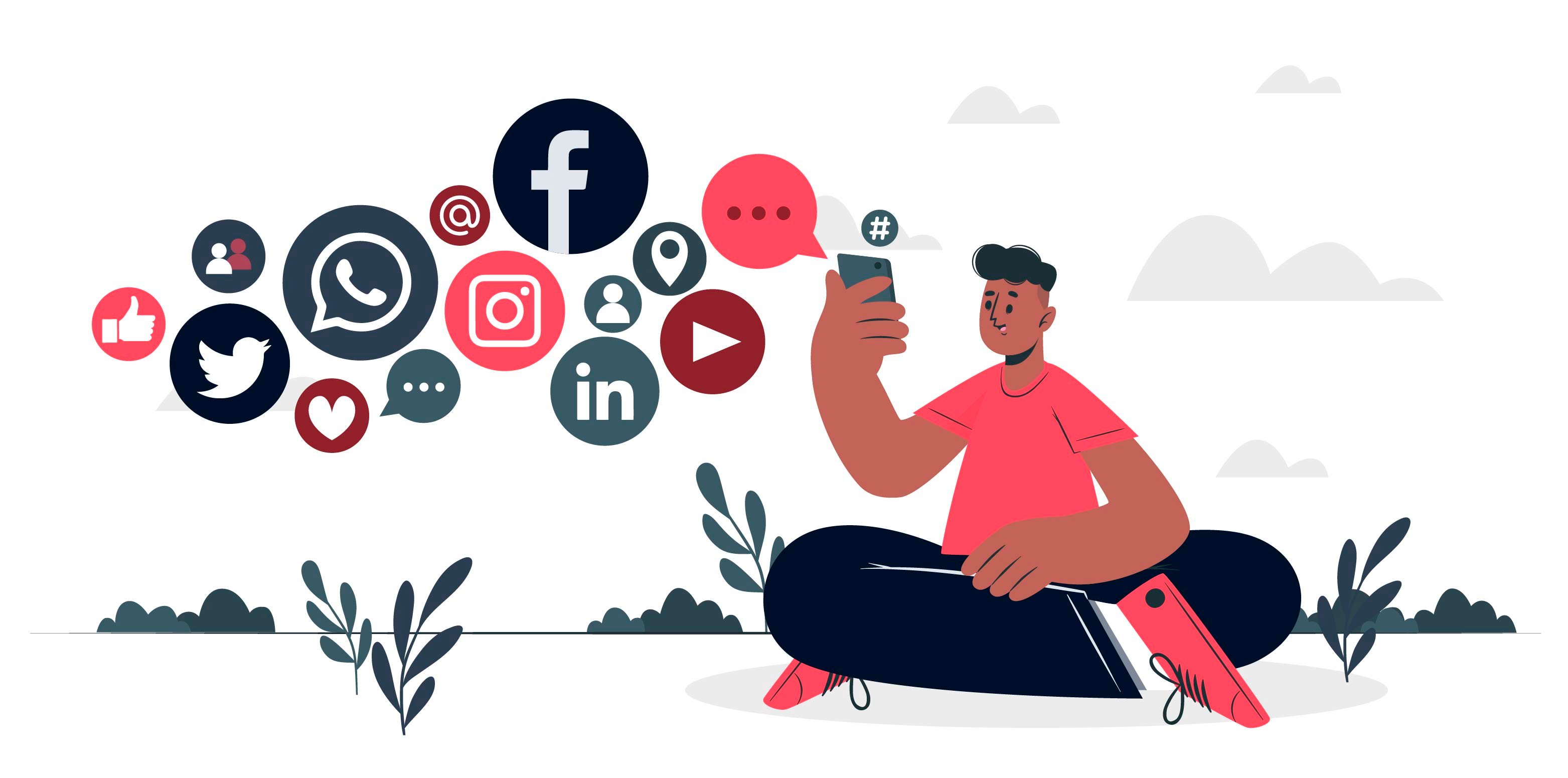 How social media ties into your real estate mobile site

It's a good idea to set up a main social media site that links to and from your mobi site. It adds to your brand identity and gives users the chance to see your success rate. It's a great opportunity to showcase the wins in your sales and what sets you apart from other real estate groups. It adds a personal touch and is a little extra information that goes a long way to helping potential clients make the decision to go with your company.

The right content is important in establishing a social media presence with a dedicated following. Linking social posts to the site offers a higher number of visits to the various pages and increases your online visibility. It's also a professional yet accessible way to show your agents' skills off and promote the benefits of expert assistance when it comes to securing home loans, assessing property valuations/various laws etc.

Examples of good real estate mobile websites

Prop Data has helped hundreds of businesses transform their websites into user-friendly mobi sites that generate the majority of their views and queries. And those views and queries more often than not translate into sales.

Here are some of our clients' best mobi sites:

• Real & Proper T
• Local Real Estate
• Deal Core Property Group
• Agrisell

These mobi sites all have a few things in common. Prop Data's approach to a user-friendly interface and best SEO practices are embedded into the site's DNA. An advantage of having a fully integrated real estate site is the amount of time saved by both clients and agents. Your web presence will undoubtedly be improved and your company will be viewed as an authority in the market.

A trusted property website delivers on relevant content. Your mobi site should include in-depth resources on location and area profiles to appeal to web users who may not be familiar with the suburb or city. It should also provide inside knowledge on residential estates, apartment buildings and the possible growth and expansion of property development in the future. Amenities, special attractions, and the accessibility of work and leisure are also useful area information.

Building a mobile site for better relationships

Developing a mobi-friendly site for your business is often the first thing new and existing business owners prioritise. With the whole world planning their lives from the palm of their hand, it makes sense to invest in mobile marketing as the future avenue of advertising. Technology has gotten so advanced that targeted ads are the norm. Also important, is to use a well-implemented SEO strategy and gain valuable information from insightful reports that help your website grow from strength to strength.

Our team of experts work on a cohesive strategy to ensure the highest quality of results are derived from constant research. Get in touch to launch your real estate mobi site with a Prop Data professional.
*Editor's Note: This post was originally published in July 2016 and has been completely revamped and updated for freshness, accuracy, and comprehensiveness in June 2022.