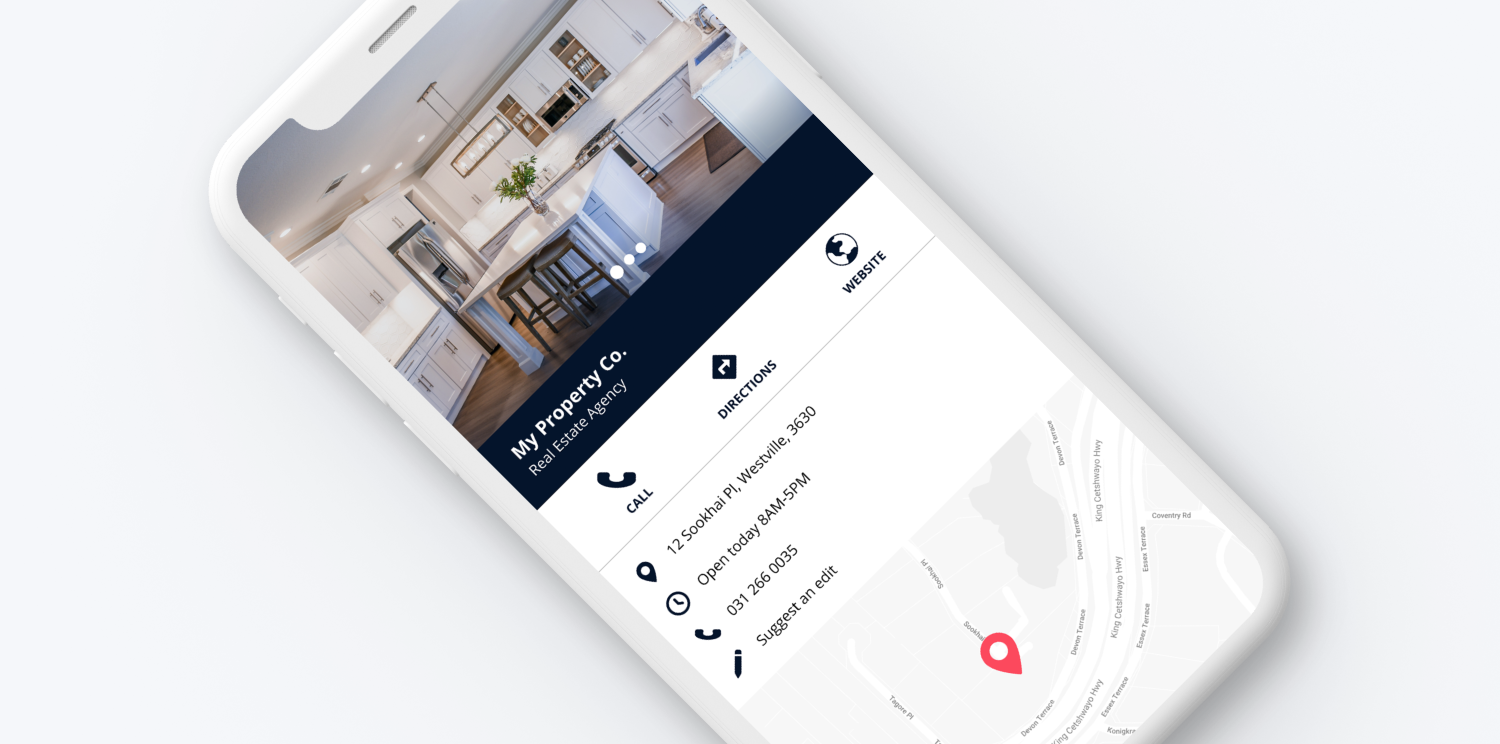 Get Listed On The World's Largest Business Directory
With the rise of Google, there has been advanced developments in its ability to deliver a wide spectrum of services to a range of businesses. One of these developments include, Google My Business, an effective tool for businesses, including real estate companies, to increase business visibility online.
It is ultimately an online marketing service that is conveniently packaged to streamline all your real estate company's information on a central dashboard where both regular and potential clients can connect with your company via various outlets including Google search, Google Maps and Google+.
This "one-stop-shop" is thriving, with almost 1.2 billion unique users per month who have discovered the lucrative potential of gaining more exposure online and fostering a stronger connection with clients.
With almost one-seventh of the world "connected", how exactly will Google My Business serve your real estate company?
Information highway
Firstly, it offers a better search visibility on Google and this simply means that when clients search for your property company or properties similar to the ones you offer, it will pull up a wealth information. Your company will be showcased on the search results along with a map and options for clients to access your website or get directions to your offices. In addition, it will pull out additional information and this includes, a description of your business, hours of operation, busy periods and a call now button (for mobile users). The importance of been found by Google's search engine is integral in getting your property company's name out there, especially when considering that 70%-89% of global search engine market share is owned by Google.
Mobile savvy
"The mobile revolution" is a trend that cannot be ignored and with more than half of online traffic coming from mobile users, Google My Business has been fully committed to accommodating this platform. The service allows for your real estate company to be listed on smartphones and tablets in the same way as it is on desktops. This upholds consistency in the way clients view your real estate company and makes switching between devices hassle-free.
The communication connection
When creating a My Business profile, a new channel of information is unlocked in the form of Google+. Here, you can engage with your target audience and existing clients. But most importantly, having a business profile on the platform ensures that additional information will be uncovered by Google when clients are searching for your property company.
If your property company is not on Google My Business it is missing out on opportunities that only the digital-marketing age can deliver. A quick search can uncover your real estate company to an insurmountable number of potential clients and regular clients, whilst providing them with up-to-date content and advanced information on your company. With billions of businesses already connected, it has proved to be an imperative tool, one that your real estate company should take advantage of to ensure increased online visibility and the promotion of advanced communication between your company and its clients.