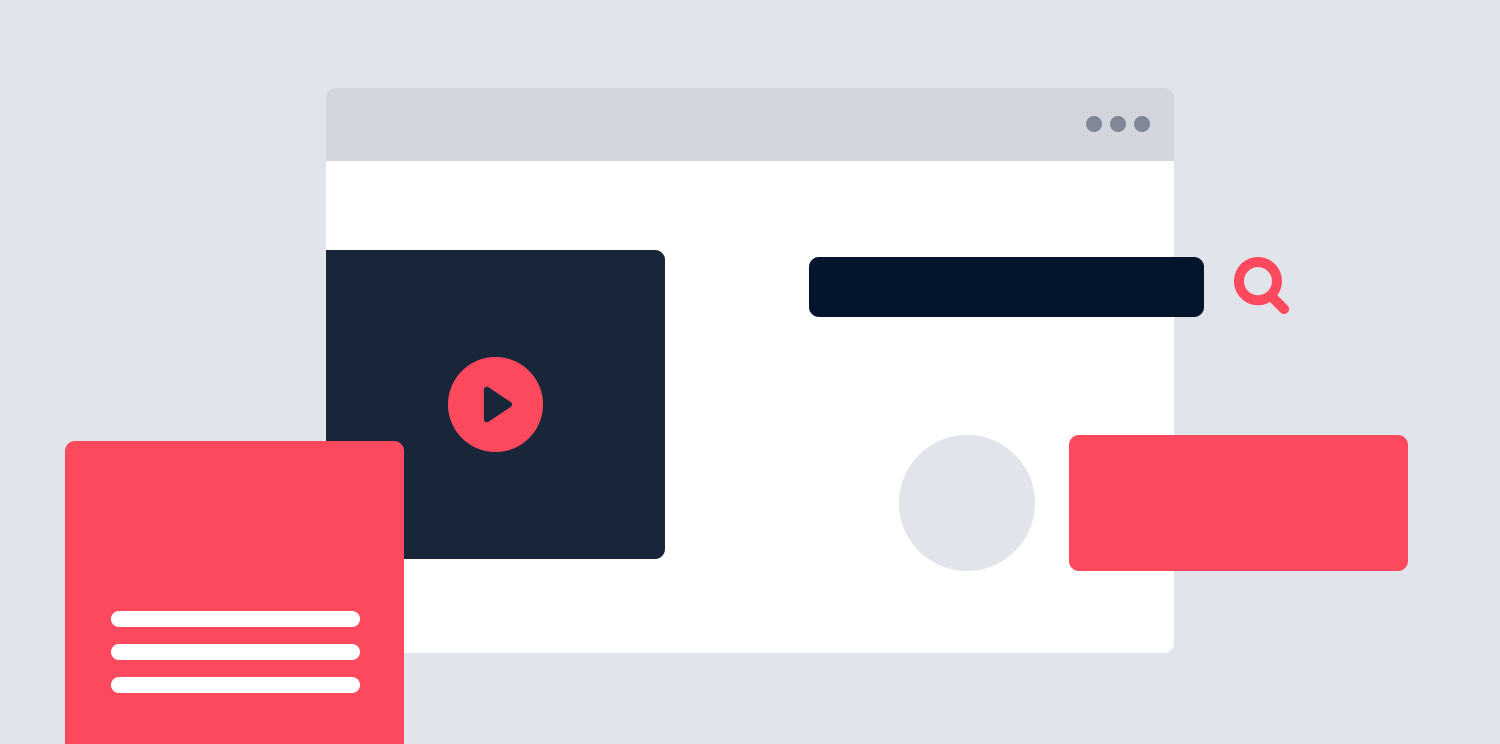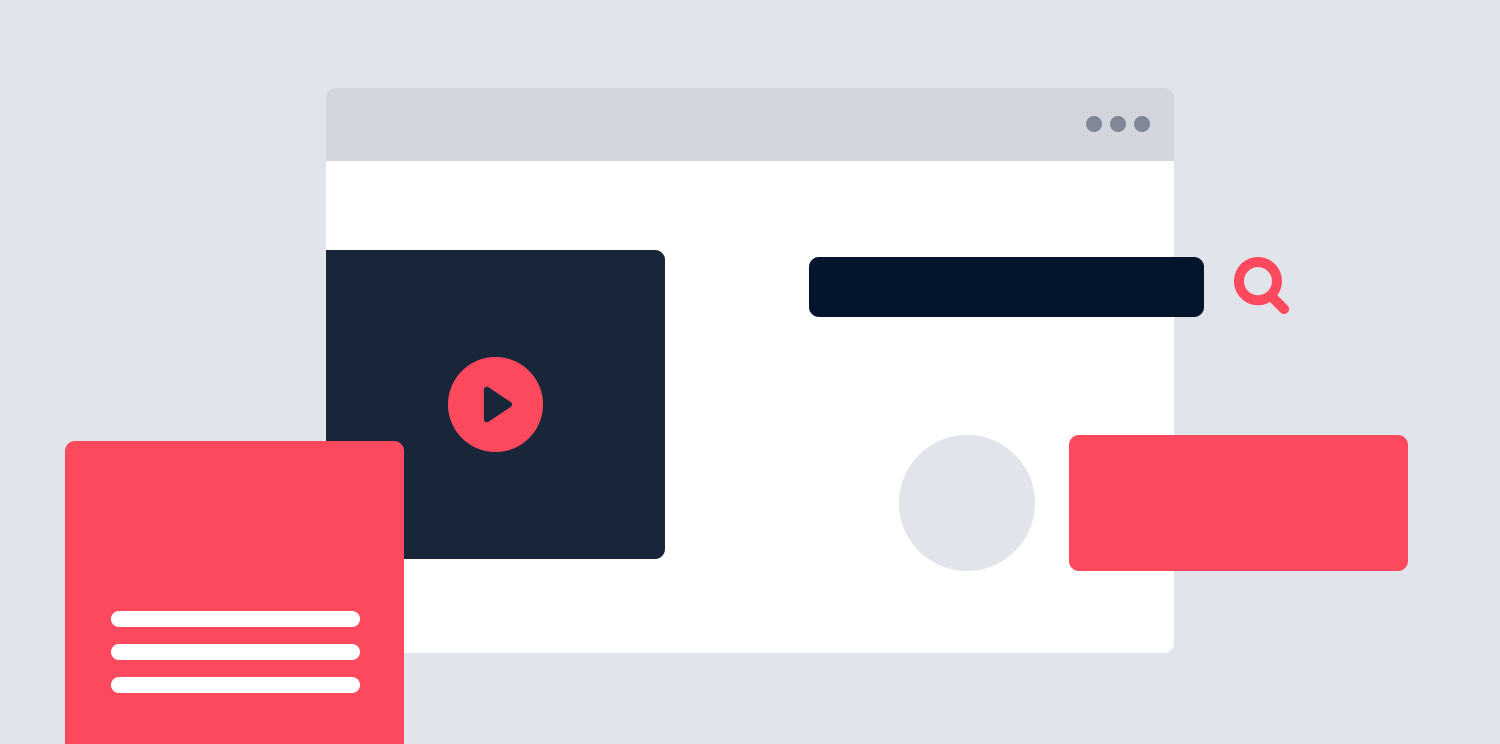 Best practices for updating your website's homepage
First impressions are powerful — and quick to form. Studies show it takes users less than two-tenths of a second to form an opinion of your website. By updating your homepage, you can ensure your website puts its best face forward. This page is often the first point of contact when you receive a website visitor. The aesthetics and functionality go a long way to cementing your image as a real estate leader.
Signs your homepage needs an update
Your website is an important part of your marketing arsenal. Having an effective homepage ensures it does what it needs to - converting visitors into clients. Here are reasons to consider revamping your homepage.
You're driving away visitors: A high bounce rate can signal that your homepage is no longer working for you. This means website visitors are viewing your homepage and navigating away without clicking through to other pages on your website.
Your homepage isn't mobile friendly: By 2022, mobile users are expected to grow by 78%. Having a homepage optimised for both the desktop and mobile versions of your website ensures you cater to all audiences.
Your branding has changed: All brands aren't set in stone. They're always adapting whether it's a change in voice, visual design, or services. If your homepage doesn't reflect your evolution, you need a refresher.
You're falling behind your competitors: You don't have to play follow the leader with your real estate rivals. However, if you compare their homepage to yours and find they're addressing the needs of potential clients better, perhaps it's time for an update.
You have new functionality: Added in virtual walkthroughs or testimonials to your website? Or plan to? Your homepage can be revised to ensure your new features are spotlighted.
You need a content reset: Broken links, placeholder copy, and details about outdated listings and services can send website visitors out the virtual door. Still having affiliations to organisations you no longer belong to can even have legal repercussions. If you find your homepage copy hasn't kept pace with your endeavours, it could do with some tweaking.
Take time to examine your homepage with critical eyes just as a website visitor would. If you're less than impressed, you should contact an expert to see how this page can be improved.
Homepage tips to keep in mind

Think about your favourite website homepages. They may have different purposes but all share the same characteristics. They have an easy-to-navigate design, useful information, and a striking design. Ensure your own website follows their example.
Make your company's purpose clear: Your homepage should immediately explain to your website visitors why your real estate business is the perfect choice to assist them. Google will often pull meta tag description copy from your homepage so make sure it's written as persuasively as possible.
Make your navigation effortless: Your primary navigation should link to the most important pages on your website. Throughout the page, your sections should be clearly marked and quickly direct visitors to relevant parts of your website.
Cut out the clutter: An uncomplicated and clean design with plenty of white space can make it easier for visitors to find what they need. It can also help make your website's copy and visual elements easier to digest.
Add in calls to action (CTAs): Your CTAs help visitors take the next step whether it's searching for a property or reading your blog post. They should stand out in your design and have a direct instruction.
Use eye-catching visuals: Your images shouldn't simply decorate your homepage. They need to fit your brand and emphasise your service offering. Your visitors will respond to authentic images that evoke a positive emotion.
Test your homepage: Ensure your homepage is up to scratch from the design process to the launch. During the design process, you should get feedback from your team - especially those that work directly with your clients. You should also check that the design will work across different devices. After launching, you should make sure all links work perfectly.
Of course, placing your homepage design in the hands of a capable proptech and marketing company takes the stress away. They will guarantee all best practices are applied when creating your homepage.
Get a professionally designed homepage
The stakes are high for your homepage but it shouldn't be an intimidating venture. With Prop Data's expert team, you can refresh your current design. Clients on our Starter and Classic plans can switch to the new homepage design of our Launch and Grow plans. By investing just R3 148*, you can improve the performance of one of your website's most valuable pages. Reach out to your account manager to find out more. *Ts & Cs apply.