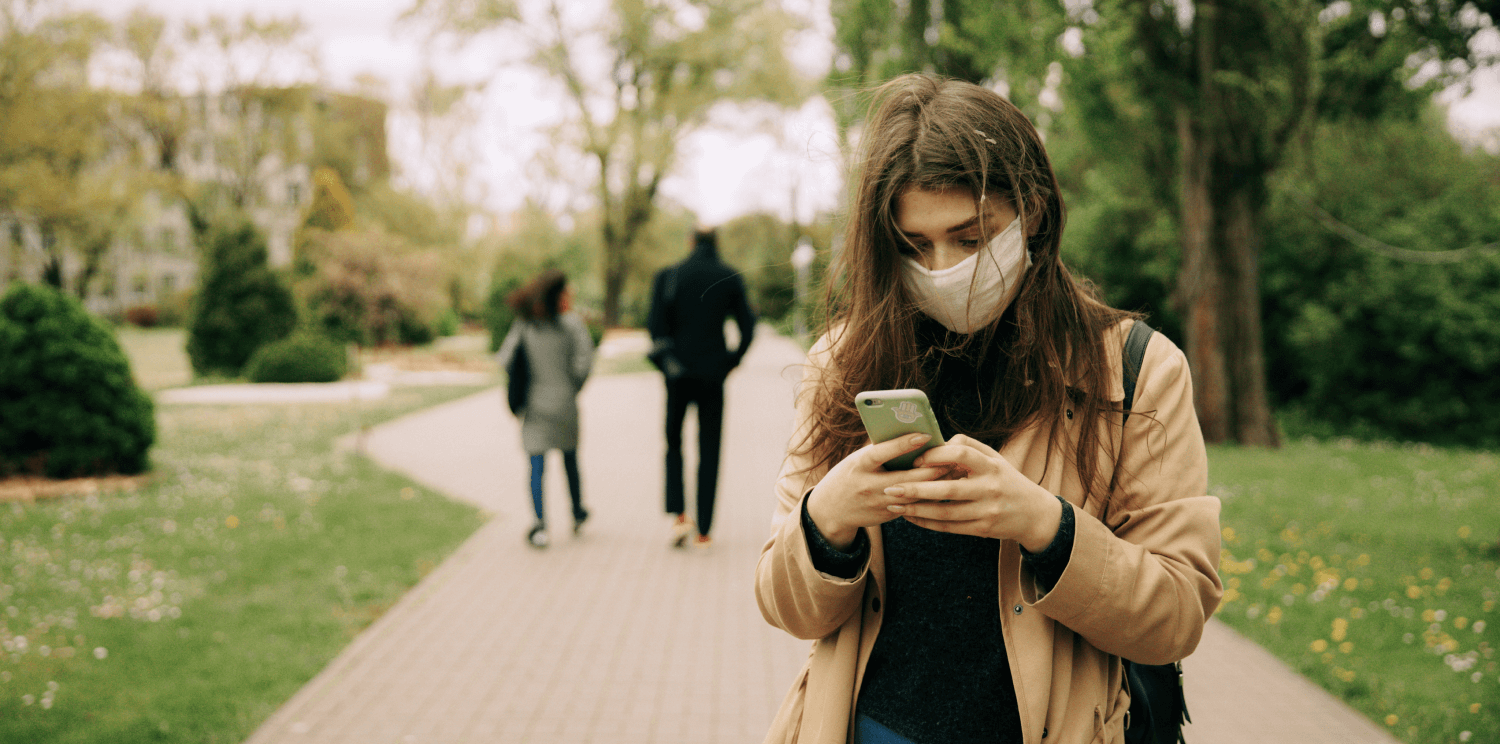 Why you should prioritise social media ads in 2021
When COVID-19 hit, it changed the marketing landscape. More people turned to online platforms to shop, work, and connect with others. In line with this, your social media marketing should be at the top of your list. Statista reveals there are over 23 million active social media users in South Africa — and that number is set to keep on climbing. Besides the incredible reach, paid social media advertising will continue trending this year. Here are important factors to consider.
Real estate businesses are seeing the value
With digital attention at an all-time high, it's true that real estate businesses are turning to online platforms to sell and let out properties, find potential sellers, and even recruit top talent.
Last year, Prop Data's Real Estate Professional's Survey asked the industry key questions about their lockdown experiences and their future plans. It found that 49% of real estate professionals believed social media and paid advertising campaigns will deliver the best quality leads over the level three lockdown and going forward. Businesses leaders also felt the same. 49% said they saw their best quality leads coming from social media and paid advertising.
Property portals are getting competitive
Property portals have always been the mainstay of the real estate marketing mix. They have a wide reach, have free options, and your listings can be syndicated to them as soon as you publish listings on your website. However, you might find 2021 will be your toughest year to get traction on these platforms.
During lockdown and into this difficult economic climate, many agencies and brokerages have pressed pause on their websites. Instead, they're making property portals their primary source of lead generation for their listings. Gil Sperling, CEO and Co-Founder of Flow Living, summarises the impact of the situation:
"On a portal, agents fight for prominence in a sea of listings, with a premium paid for the 'privilege' of being listed at the top — something that's open to anyone with the budget to pay for it."
By opting for paid social media adverts, you have the advantage of your property stock being served directly to those interested, without the fear of competing listings distracting your potential client or paying a premium for attention.
Shopping behaviours are changing
COVID-19 has fast-tracked online shopping in South Africa. To stay safe, many have turned to the internet to avoid stepping into a store. A Mastercard study says that 68% of South African consumers are shopping more online since the onset of the COVID-19 pandemic. Social media sites, in particular, have emerged as the main platform for these shopping pursuits.
As a real estate business, ensuring your listings are on these sites is important to connect with a potential buyer or renter. Social media platforms are always adapting with features and tools that enhance the shopping experience. Instagram Ads with product tags, for example, can help you provide listing information unobtrusively. Facebook Shop allows you to create a digital storefront for all your listings and services.
Social media ads have powerful targeting
When you think "targeting", Facebook, the world's largest social media site, definitely comes to mind. And while there's been much talk about Apple's iOS privacy change which will impact ad effectiveness, Facebook isn't fazed. In fact, the platform believes it may be in a stronger position if Apple's changes encourage more businesses to conduct commerce on its platforms.
At present, Facebook ads remain powerful in the way they can reach high-intent clients through incredible targeting and retargeting options. As a real estate business, you have the ability to target people based on their location, age, interests, and so much more. Facebook's Lookalike Audiences can even find people who are likely to be interested in your real estate offering because they're similar to your best existing customers.
Another feather in Facebook's marketing cap is that it allows you to target people regardless of their position in the funnel. You can use Facebook ads to encourage awareness and consideration, and drive sales. Facebook ads come with analytics that helps you track your results at every step.
Social media automation is getting bigger
Automation is impacting a number of platforms like email marketing. This trend extends to social media where scheduling posts, curating posts, and responding to customers are all features you have access to. At a time when resources are limited, social media automation is saving you time, improving your engagement, boosting your presence, and keeping your brand's marketing consistent. It also helps that automation is becoming sophisticated with new tools that work with your real estate CRM.
Introducing Flow: a social media ad game changer
Perhaps the greatest reason to consider social media ads this year is Flow. Prop Data's new marketing partner matches people to your properties on Facebook, Instagram, and LinkedIn.
Flow automatically pulls your stock data from Prop Data's management system and creates ads on these platforms targeted at people who are likely to be interested in your listings. Your lead data is then ingested back into the Prop Data Management System for existing – and additional – digital brand marketing processes.
Contact your account manager to see how you can make the most of Flow's powerful platform today.