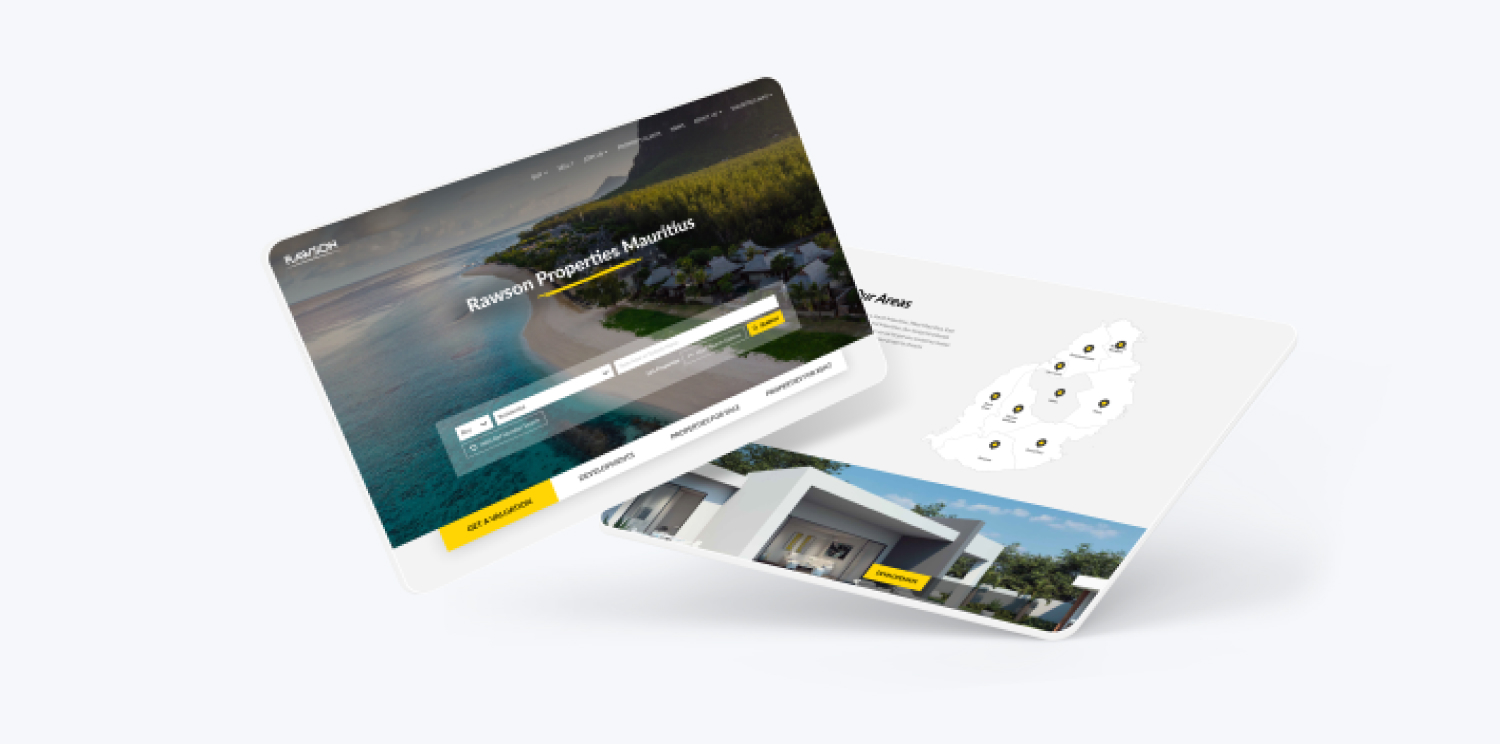 Custom Real Estate Templates
Websites are generally built on a specific framework using a standardised design. These designs are often referred to as the template; however it would be more accurate to describe this as a boilerplate design. Often these are one-off designs intended for a single purpose, more frequently however these are created to be used time and again - occasionally with minor modifications.
A web template system uses a template processor to combine web templates to form finished web pages, possibly using some data source to customize the pages or present a large amount of content on similar-looking pages. It is a web publishing tool present in content management systems, web application frameworks, and HTML editors.
~ Wikipedia
Templates can at times be tinkered to meet a specific requirement or edited for a complete custom look and feel. While the functionality remains the same, the visitor might never know that they're on a template website. Custom design allows companies to better promote their brand while maintaining the ability to manage their data through a commonly used and subsequently well know management system.
A few of the more popular platforms that work with templates:
• Wix
• WordPress
• Joomla
While these are highly customisable through template application, they are not designed with the South African real estate industry in mind. Each of these becomes quite limited in functionality such as lacking the ability to feed through to major portals or listing management. Each of these platforms will however offer a custom look and feel.
Benefits:
Quicker bug fixes: Bugs are unfortunately part and parcel of software. By having a centralised library of code, a fix can be rolled out to each and every website running a template much quicker than would be possible on multiple custom platforms.
Specifically designed for a niche: Templates can be developed for a specific industry offering management system and plug-ins that might otherwise not be used or simply unavailable on a more generic setup.
A better structured website: These websites will be designed with a layout that will work with most web browsers and other online devices.
Design updates are done from a central point: This allows designers to make changes that remain consistent in a single place. This ensures a professional look and feel throughout your website.
Drawbacks:
Limited design or layouts: Not matter how customisable, you'll find that some changes can't be made or have to be applied throughout. Sometimes this isn't beneficial or detrimental to users.
Functionality is limited to the platform: If a template has been designed with no particular industry in mind, it may be lacking in functionality with no way of adding it in without having to make wholesale changes.
When choosing an online marketing solution, be sure to consider your requirements such as:
Management System: Can you add/edit your listings? How do you store or access your data?
Syndication: With a multitude of portals and classified websites promoting real estate, will you be able to automatically publish your listings to these websites or will you have to manually submit your listing information to each one individually?
Website: Is the template or platform easily accessible and intuitive? Can you be found and can visitors easily reach your listings through your navigation?
Multimedia: Virtual tours have revolutionised the real estate industry, saving time and better promoting listings. A real estate website should be able to offer a visitor a virtual tour.
At Prop Data we deal exclusively in providing a template real estate website package to our clients. While using a template layout to deliver listings and results, we are able to offer a custom design of the home page or any other static page. If you're not convinced that a template can deliver a unique look and feel while still delivering your brand, check out some of our template real estate website designs.