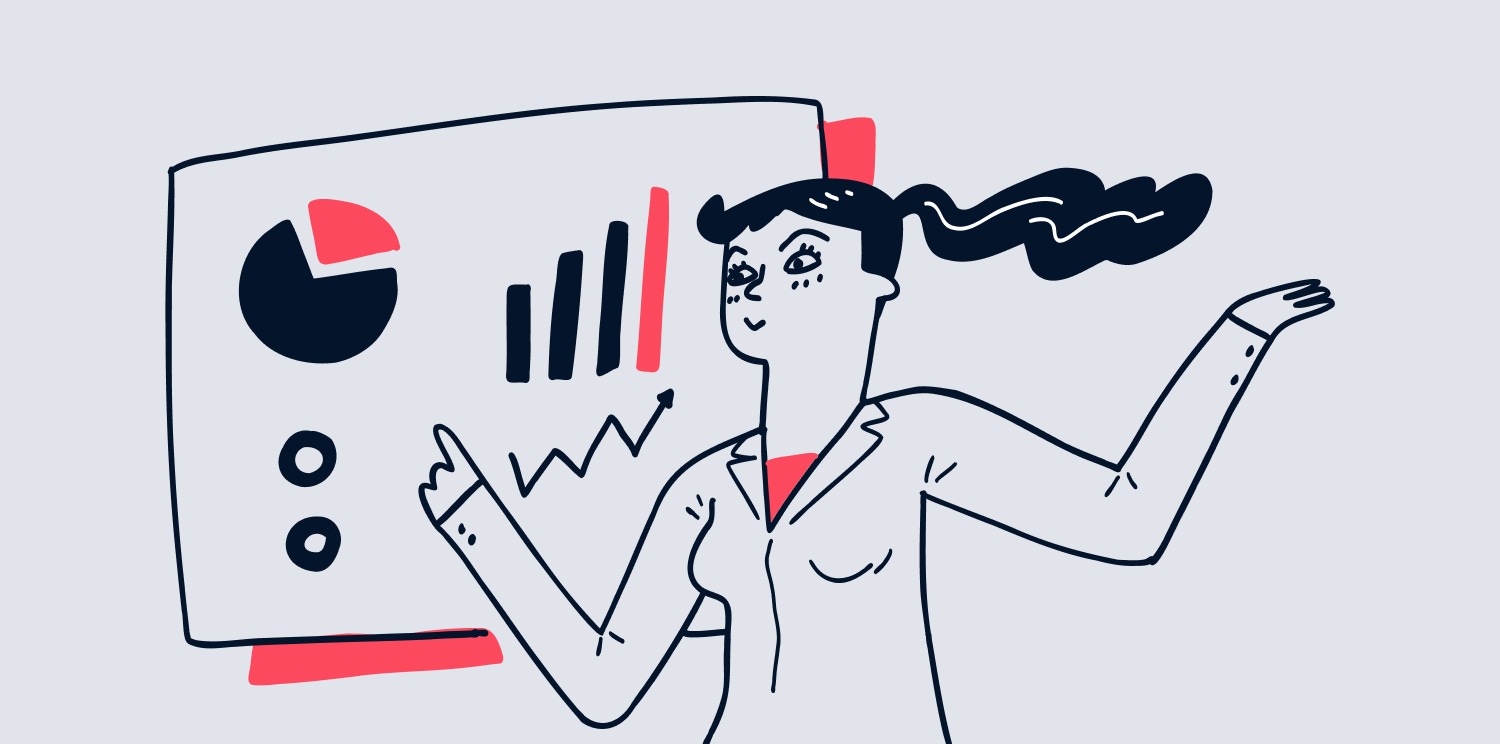 How Google Business Profile benefits your real estate agency
As more people turn to Google to find real estate services, having a presence on the search engine is vital. A Google Business Profile (previously Google My Business) is no longer optional — listing your business enhances your brand presence and unlocks incredible sales opportunities. Google Business Profile is essentially the largest online directory of businesses and a great source of traffic for your website. By understanding the value of this listing service, you can connect with prospective clients online.

This Google Business Profile guide covers:

• The importance of Google Business Profile
• The benefits of Google Business Profile
• Tapping into the benefits of Google Business Profile
Importance of Google Business Profile

With more real estate businesses setting up shop, the market has become increasingly competitive. You're not just competing with these agencies within your neighbourhoods but also online. If you specialise in real estate in Cape Town, for example, a quick search for "Cape Town real estate agency" will reveal how many other businesses are trying to capture your target audience. This search phrase is also sought after, making it harder to gain traction in organic searches. Investing in your Google Business Profile listing is an easy way to gain visibility.

Google Business Profile's importance lies in its influence on Google's local 3-pack. When a person searches for a product or service, the local 3-pack usually appears at the top of the results page above organic search results. These are made up of the top three local businesses based on the searcher's query and location. The searcher can then learn more about the business without even clicking on its website or scrolling down to view organic search results. By creating and optimising your Google Business Profile listing, you can increase your odds of appearing on this list and enjoying the exposure.

Google Business Profile remains a key part of Google's product stable. While others like Google+ and Google Talk have been discontinued, Google Business Profile continues to evolve since its first iteration as Google Local in 2004. 2020, for example, saw Google Business Profile gain a number of features to reflect COVID-19 business operations. Real estate professionals should take note of this and ensure they are part of an evolving platform.

Here are some Google Business Profile statistics collated by Publer you should know:

• A typical business gets 59 actions from their Google Business Profile listing every month. And this translates to 5% of Google Business Profile listing views resulting in some sort of action.
• 64% of consumers have used Google Business Profile to find contact details for a local business – and this figure is likely to grow.
• 16% of businesses receive more than 100 calls each month from Google Business Profile.
• On average, 56% of actions on Google Business Profile listings are website visits.

With these statistics, Google Business Profile is shaping up to be a new home page of sorts for your business. Google processes approximately 63,000 search queries every second and you want to ensure your business has a presence for all relevant real estate searches. After all, the benefits of Google Business Profile are significant.

Benefits of Google Business Profile

Despite Google Business Profile's importance and incredible statistics, many real estate businesses haven't registered their listings or optimised them. Yet, Google Business Profile provides excellent value and is an integral part of a comprehensive digital marketing campaign. Here are some reasons to invest time in this tool.

1. Google Business Profile gives you free advertising

Google offers multiple ways to add and verify your business, and they're all free. Google Business Profile's features require no cost including the ability to share posts and videos, add custom categories, and respond to reviews and questions. As your Google Business Profile listing can appear at the top of searches, it is worthwhile when compared to SEO practices and Google adverts that require time, money, and expertise to be effective.

For real estate businesses on a budget, Google even provides a free marketing kit. Although limited, it can help you create instant, personalised marketing materials such as videos, posters, social posts, and more.
2. Google Business Profile lets you use promoted pins

Your Google Business Profile allows you to advertise with promoted pins. On Google Maps, pins indicate the location of places of interest. Promoted pins are paid versions of this, appearing as squares on the map. When clicked, they display your Google Business Profile listing, giving you exposure from specific keyword searches related to your business. They can also make your listing stand out from the normal-shaped pin-like pins on the map.

In order to use promoted pins, you will need to use Smart campaign advertising on Google Ads and have a Google Business Profile listing set up. Google uses the latter to verify your business and identify your location.

3. Google Business Profile is easy to use

While Google Business Profile can take skill to set up, managing it is as easy as any social media platform. You can create your profile in only a few hours (although verification can take up to a week). Once you've added your profile, you can simply log into the Google Business Profile Manager to update your profile, respond to reviews, add photos, upload posts, share listings, get insights, and more. Google Business Profile Manager has an undemanding layout that requires little effort to navigate.

4. Google Business Profile boosts your visibility online

Claiming your Google Business Profile listing helps you appear in local search results, providing exposure to your real estate business. You can even set up profiles for each of your branches to maximise your search visibility for local searches. If people use a geographical search like "real estate business near me", for example, your profile has a chance to appear in the local 3-pack depending on how well you've optimised it. This has the added advantage of creating foot traffic and caller interest for your business.

Your completed Google Business Profile also helps establish your presence on Google Maps. Google uses data from Google Business Profile to feed Maps, ensuring you are found in search results on this platform.

5. Google Business Profile shares information about your business

Through a Google Business Profile listing, searchers can get important questions answered about your business. The listing allows you to add a range of information that will help searchers learn if your business is the right fit for their needs. Here's what you can share about your real estate business:

• Business name: Display the name of your real estate business as it appears in the real world.

• Categories: These describe your business, helping you connect with searchers interested in your listings and services. For example, "commercial brokerage", "Johannesburg real estate", or "property rentals".

• Address and pin location: Show where your business is located.

• Service area/s: You can share the geographic area/s where you operate. This is useful if you are based in specific areas or have expanded into new areas that are not easily associated with your company/branch name. You can add up to 20 service areas.

• Opening hours: This is your business's operation hours. You can mark your business as closed or working reduced hours for holidays or other temporary periods.

• Phone number: You can add your business's primary number and up to two other numbers associated with it. These can only be landline and mobile numbers.

• Website: You can add your business's website.

• Attributes: You can choose various attributes that help clients know details about your business. For example, short stay real estate businesses can share amenity details like WiFi. You can choose to highlight accessibility, COVID features, and languages spoken at your business. You can even highlight if your business is women-owned. By selecting relevant, accurate attributes, you can ensure your business stands out from others online.

• Photos and videos: You can add your logo, cover photo, and business photos and videos that spotlight features of your business.

• Profiles: Google can add links to your business's social media platforms.

• Description/From the business: You can add a brief description about your business.

• Opening date: Let clients know when your business first opened or will open.

• Products: You can showcase the listings and services offered by your business.

• Posts: You can publish posts that discuss your offers, events, listings, services, team, or company updates.

• Hotel information: Short stay real estate businesses can add amenities, attributes, sustainability practices, COVID-19 responder policy, highlights, and booking links.

With a Google Business Profile listing optimised with current information, you can attract potential clients and keep current clients on track with your business operations.

6. Google Business Profile builds your credibility

Google Business Profile allows people to rate your business (from one to five stars) and provide a review of their experience with your business. As client feedback factors in the buyer decision process, receiving high ratings and glowing commendations can help encourage sales for your business. Google Business Profile reviews are trusted by searchers as they aren't promotional content or advertisements but directly created by users.

Besides helping you close future deals, Google Business Profile reviews can help you understand the strengths and weaknesses of your business. Positive reviews can show which parts of your business are resonating with clients and pinpoint employees that are making clients happy. Negative reviews can help you understand where you're dropping the ball — use them to make improvements to your business. By responding with your plan of action, you can show dissatisfied clients you've heard their sentiments and are making changes for the better.

7. Google Business Profile lets you interact with clients

An optimised Google Business Profile provides multiple avenues for people to connect with your real estate business. They can click through to your website, call, visit your physical location, send you a question to answer, or find you on Google Maps. All it takes is just a few clicks.

8. Google Business Profile improves your SEO performance

Being visible online and ranking higher in searches can mean the difference in closing a sale before your competition. Your Google Business Profile listing can be optimised to ensure you make the local 3-pack for key search phrases. The more effort you put into your Google Business Profile listing, the better Google will understand your business, maximising the searches you appear in. Your Google Business Profile listing even integrates with voice search; if a person voice searches "real estate businesses near me", a real estate business like yours in their vicinity can pop up as a result.

9. Google Business Profile unlocks useful client insights

Your profile provides valuable insights and analytics that enables you to track and better understand the traffic surrounding your business. Learn how clients searched for your business, where clients viewed your business on Google, actions taken on your listing, phone calls, and photo views. Each month, Google Business Profile even sends a free performance report with information on your listing interactions and top search terms.

10. Google Business Profile is functional across devices

Potential clients can find your business on computers, mobile phones, and tablets. Whether searching at home or on the go, potential leads will have access to the same reliable information about your business.

Tap into the benefits of Google Business Profile

As the largest search engine, Google is most people's first stop when searching for real estate listings and services. Having an optimised Google Business Profile listing not only gives you visibility on the platform, but opens up your business to a range of benefits.

While setting up a profile is free, you can take the stress out of creating it with Prop Data. Our team can set up a listing for your real estate office/s or update existing listings to help you get the most out of this invaluable digital marketing tool. Add Google Business Profile to your plan through our add-on library or contact your Account Manager to get started.
*Editor's Note: This post was originally published in January 2022. It has been updated in January 2022 to include information related to promoted pins on Google Maps.