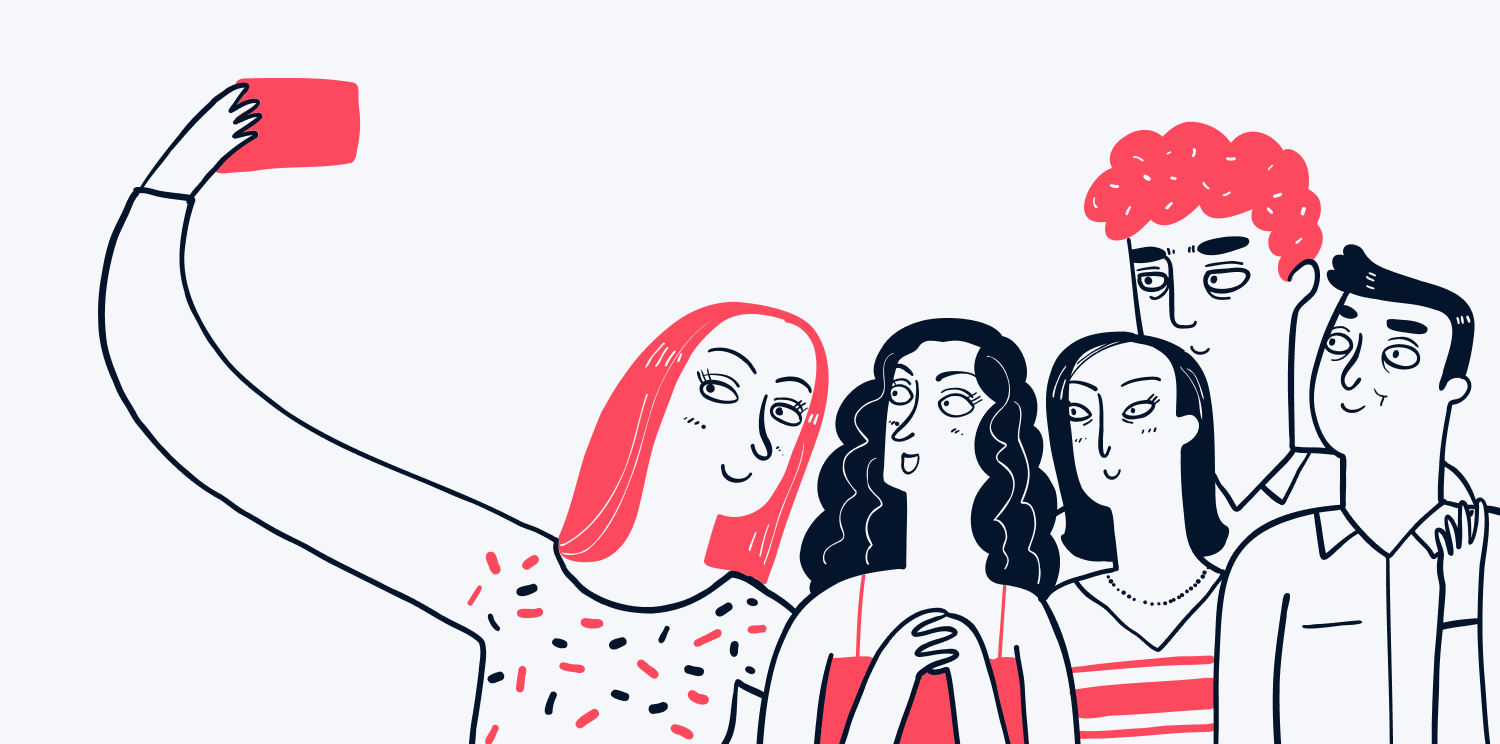 To some, the word "Millennial" sounds like a dirty word. The "M" word, let's call it. Unfortunately, being associated with this word comes with a few negative connotations – whether deserved or not.
The term Millennials (also known as Generation Y) generally refers to the generation of people born between the early 1980s and 1990s. This means that they are between the ages of 21 and 38.
Did you realise that Millennials make up over a third of potential home buyers active in the market today? So, how do you earn their trust?
Be present where they are
The majority of Millennials receive their news from Facebook and Twitter, so it's important that you engage with them on the platforms they're on. From posting new purchases on Facebook, to Instagramming Sunday brunches, to tweeting product reviews, Millennials are accustomed to publicly sharing online. Research shows that a whopping 81% of Millennials are on Facebook, with an average of 250 friends. They also check their mobile devices 43 times a day on average.
Provide aspirational content
Social media can be a powerful tool in building a successful business and aspirational content is what drives likes and shares. They want to see beautiful imagery, and they want to imagine themselves living somewhere beautiful. Give them tips and tricks on how to make a home beautiful on a budget.
Help them budget
The sting of student loan debt paired with graduating into a soft job market has shaped how Millennials approach their purchasing, particularly with how they utilise credit – they fear getting into debt they might not be able to pay off. They are exploring new ways to purchase the items they want in a financially responsible way. Help them understand how to budget for a home. This is as simple as using tips to show how to save money each month or educating them on how much they need to purchase a home.
Transparency is key
Treat them like they're a partner, not just a purchaser. Millennials want to be involved in the decision-making process. Allow them to be a part of the process from start to finish. Show them what they can expect from a home – they want to know if the home is right for them before they even see it in person.
Ask for testimonials
Peer recommendations carry a lot of weight with this generation. A positive review from a friend or someone they know is a powerful thing. Relatability is huge for Millennials.
Don't do social… be social
Become someone they can trust. Ask them questions and respond to them like you would respond to a friend. Think of your digital marketing as a conversation – they resonate more with a brand that shows they care.
Listen
Before you do anything, listen. In a time where people can post their thoughts online with just a few taps of their thumb, more people are talking than listening. Dare to be different and listen to what people are saying.
Be mobile friendly
Keep everything mobile friendly. Not all millennials are addicted to their phones, but Millennials are the first generation to be considered digital natives. South Africa is a mobile-first country, so make sure you cater to that.
Millennials are fiercely loyal to brands they believe in – think Apple vs. Samsung debate. Because they are so brand loyal, you will benefit from getting into their inner circle early on. It's time to think outside of the proverbial box and get onto the same wavelength as the new generation of homeowners. Need some help? We've got this.