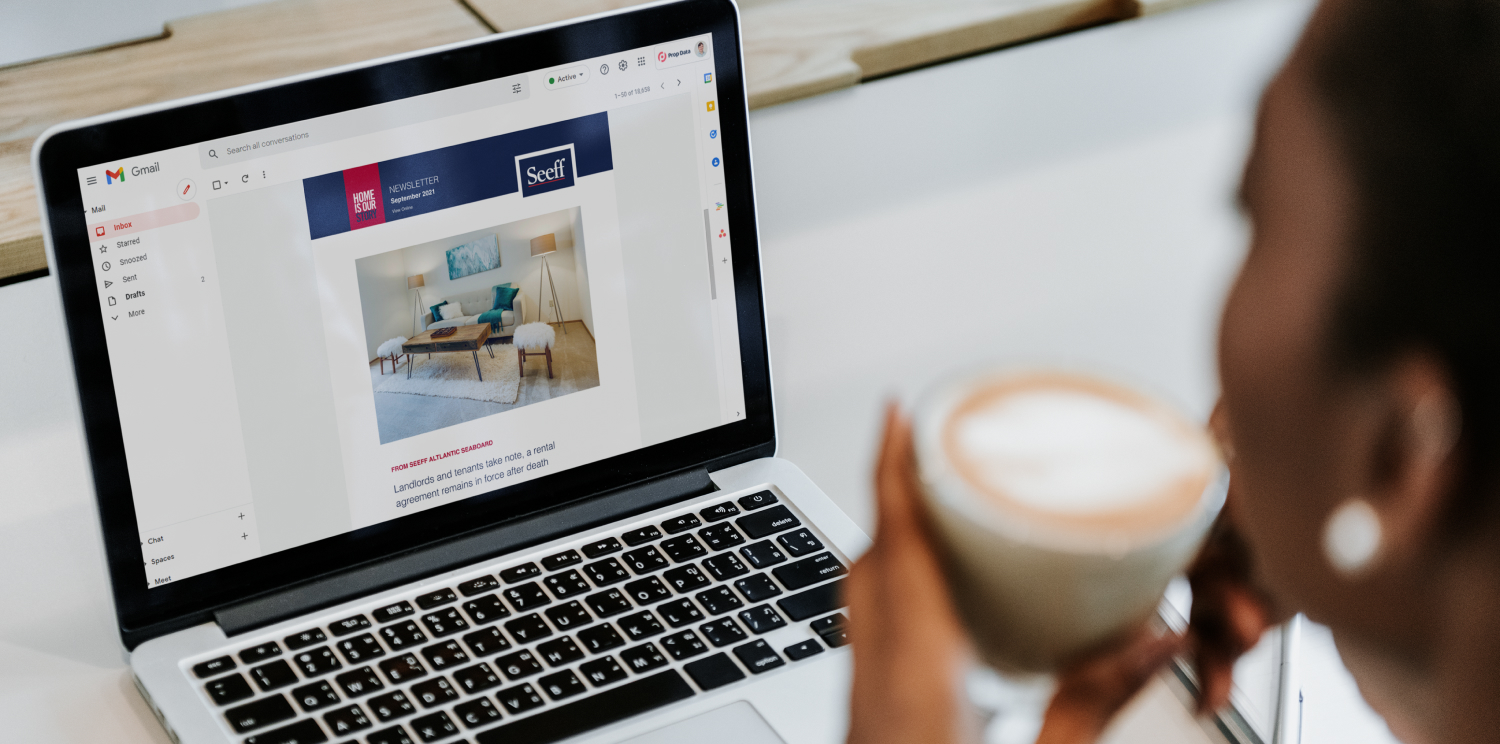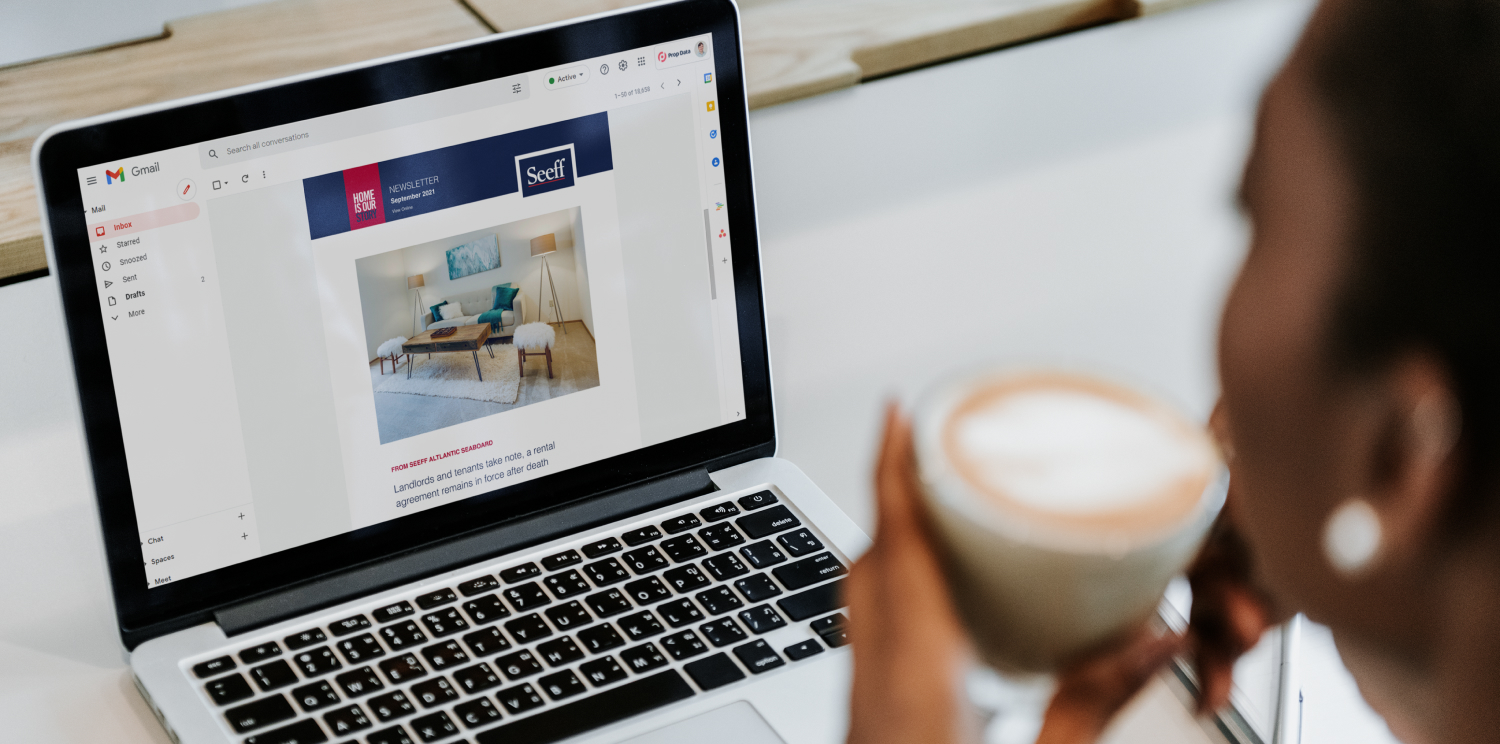 With email branding, you can stand out in inboxes
You know the saying: you only get one shot to make a great first impression. With email marketing, this applies more than ever. Faced with an increasingly targeted inbox, people are quick to bin undesirable emails or worse, mark them as spam.

As email marketing plays an important role in your real estate business, you can't overlook making your messages look fantastic when they land in inboxes. By branding your emails, you create an opportunity to attract attention and drive high-quality traffic to your website.

This Knowledge blog post covers:

• What is email branding?

• The benefits of branding your emails

• How to create a branded email

• Using a templated design for your branded email

• Branding your emails with Prop Data

What is email branding?

Your brand is the image people have of your real estate business. By branding your emails, you are using emotional and visual elements that define your company's brand and help make it special. These elements work together to build positive brand recognition and trust.

The emotional elements help you connect with your subscribers on a personal level. These can come from your wording or exciting offers. The visual elements are those they see when they open your email from your company's colours, font choices, logo, to your email signature.

Would you consider ever sending a business letter on a plain page? Yet many do exactly that when they send a plain text email. Branded emails formatted with a consistent, professional look and feel act in many regards as a business letterhead. Just as printed stationery and business cards offer the opportunity to more effectively promote your brand in the marketplace, so does branded email. When you put in the effort of branding your emails to make them engaging, your real estate business will benefit in many ways.

The benefits of branding your emails

Email branding gives you a significant advantage over other emails in inboxes. The effort you place into your emails can help you build a stellar subscriber experience.

1. Set yourself apart from other emails: Rival real estate companies may offer the same types of properties and services as you do. Email branding helps you create a unique identity, ensuring you're the one remembered. You'd also be surprised how many businesses neglect email branding; using email branding can emphasise your professionalism.

2. Make your emails more credible: Yes, people really do judge an email by its look! When a subscriber opens your email, they will link the quality of your email with the quality of your properties or services. As people base decisions around trust, a polished email can mark you as a business worth considering.

3. Improve your email's conversion rate: Branding your emails can make them more aesthetically pleasing, easier to navigate, and better highlight the value you offer. All of this can only aid in making your emails more engaging, ensuring you convert at a higher rate.

4. Boost your brand value: Never discount the importance of your brand. Having a respected brand makes it easier to charge more, acquire clients, and close deals. By branding your emails, you're adding another building block for stronger brand appeal.

How to create a branded email

Branding your emails isn't difficult. Treat every email as an extension of your website, and ensure you bring in some of the elements that emphasise your brand's appeal.

Add your company logo: Your logo is an important visual signifier of your brand. Place it at the top of your emails so it's the first thing readers see when they open your email. Your logo will immediately catch their eye and provide the recognition needed to keep them reading on.

Create an attractive layout: You can have all the right information and appealing images. But, if these elements don't work together, your reader can be left confused or overwhelmed. Ensure you have a decent balance between text and images, create clear divides between sections, and provide buttons and links to help readers take the next step.

Embrace your colour palette: Your brand colours should shine through your email. There are many ways to do this including your text colours, links and buttons, borders, frames, content dividers, and imagery.

Pick your fonts and stick to them: If you've chosen unique fonts for your website, these should be used in your emails to maintain your brand's consistency. Your fonts should be easy to read and limited to one or two. Too many fonts can make your emails look busy and impact how readers digest your email's message. Keep it simple!

Use eye-popping visuals: Your email should draw your reader in and hold their attention. Visuals like images, GIFs, and videos can work not just to make your email attractive, but also to convey your message. Whatever visuals you choose to integrate should be high quality and in line with your brand's identity.

Let your voice be heard: Your brand doesn't just come through in the visuals but is also reflected in the content within your emails. This is an important point to consider in how you communicate with your audience. Are you serious and formal or do you favour a more laid-back, humorous tone? Are you quirky or too cool for school? Be true to your brand by being consistent and ensuring the language you use in your messaging matches the tone you've set across all your touchpoints.

Ensure you're POPIA compliant: You should always include an "unsubscribe" link within your email to allow subscribers to opt out of your email marketing. Besides being legally required, these avenues can prevent your emails from becoming unwanted spam and lead to complaints and negative reviews.

Provide useful contact details: Your email should direct your readers to appropriate channels, guiding them along the sales funnel. Include links to your website and social media platforms where they can gather further information. With respect to social media, you should always ensure these sites have fresh content. An inconsistent social media feed can create a negative impression of your business.

By applying these tips, your email branding will nurture a positive reaction from your readers. You can ensure these branding elements are used consistently across your emails with a templated design.

Using a templated design for your branded email

In real estate, quick communication is critical to your success. Your potential and current clients all appreciate a prompt response. Templated emails are designed with a consistent format using all your required branded elements. Whether it's property alert communications, newsletters, or promotional emails, a templated design truly makes a difference for your business.

The average office employee sends 40 emails on a daily basis. A templated email can reduce employee stress and save time by allowing them to quickly fire off emails including all your branded elements so they don't have to put this together.

Putting together an email manually also allows human error to creep in. A templated email sent automatically will hold all of your branded elements. This prevents your business from losing credibility as it's easy to miss a logo or forget to provide contact information.

A templated email design also allows you to maintain brand consistency with every communication. For example, emails that don't have contact information or are poorly structured can truly disrupt client experiences. A templated design built on best practices can prevent this from happening.

At the end of the day, email templates foster client satisfaction. They present your information consistently and professionally. If you make them personalised by providing relevant listings and services at the appropriate point in their journey, you can send emails that help them reach their real estate goals.

Branding your emails with Prop Data

Every business email you send is an opportunity to make an impact, a chance to put forward a positive, memorable, best impression of you and your business. Nondescript, impersonal, and haphazard-looking emails don't create the impression your business needs in order to grow and prosper. Branded email, on the other hand, leaves a strong, professional, dynamic impression with each and every email you send.

Prop Data offers a range of branded email marketing options, you can include as add-ons to your service:

Promotional email: Raise your hand (and enquire now) if you want a fantastic promo email. We can help promote your upcoming event, special offer, or important announcement. Our responsive design will ensure you stand out in a crowded inbox.

Automated email newsletter: Want to keep in touch with clients and share valuable content tailored to their needs? It's easy with our automated email newsletter. Get a custom-branded template that shows off your latest listings, news articles, special offers, and more.

Email signature: Email signatures are a killer way to close your emails. They help you educate and convert clients with essential info. Prop Data can personalise yours to include company branding, contact details, office addresses, photographs, and much more.

To brand your emails beautifully, get in touch with your Account Manager today.

*Editor's Note: This post was originally published in January 2014 and has been completely revamped and updated for freshness, accuracy, and comprehensiveness.